Remembering an Icon: Where You Can Watch 'The Mary Tyler Moore Show' and 'The Dick Van Dyke Show'
Legendary actress Mary Tyler Moore passed away Wednesday at age 80. The Emmy- and Golden Globe-winning, Oscar-nominated actress had a big- and small-screen career that spanned from the 1950s through the early 2000s.
Moore is best remembered for her TV work, particularly in the groundbreaking and iconic sitcoms The Dick Van Dyke Show (1961-66) and her own self-titled sitcom The Mary Tyler Moore Show (1970-77).
On The Dick Van Dyke Show, Moore played housewife Laura Petrie, whose capri pants caused a bit of a stir given the conservative nature of TV at the time (Laura and husband Rob, played by Van Dyke, were shown sleeping in separate beds). Moore broke even more ground with her own show in the '70s, with her character, Mary Richards, becoming one of the first TV portrayals of a woman in her 30s who was unmarried by choice (at the start of the show viewers learn that she left her fiancé). The Mary Tyler Moore Show was the first production from MTM Enterprises, the company founded by Moore and then-husband Grant Tinker in 1969. MTM Enterprises went on to produce a number of other notable hit shows, including much of CBS' vaunted 1970s lineup.
RELATED: TV Specials and Marathons Remember the Life and Work of Mary Tyler Moore
Both of Mary Tyler Moore's most memorable series can still be enjoyed today through streaming on Hulu. On linear television, The Mary Tyler Moore Show also airs on SundanceTV and MeTV.
All day Saturday, Jan. 28, beginning at 6am/5c, SundanceTV will be airing all 24 episodes from the final season of The Mary Tyler Moore Show in memory of Moore.
On Sunday, Jan. 29, beginning at 2/1c, MeTV will air a Mary Tyler Moore Show marathon of its own—six of the best episodes from the series will be airing, including the first episode; "Lou Dates Mary"; "Chuckles Bites the Dust" and more.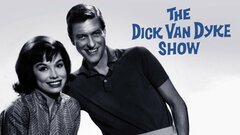 Powered by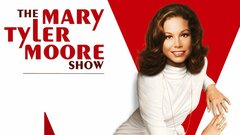 Powered by