TV Trends to Watch for in 2017: Expect More Movie Stars, New Comedies and Reboots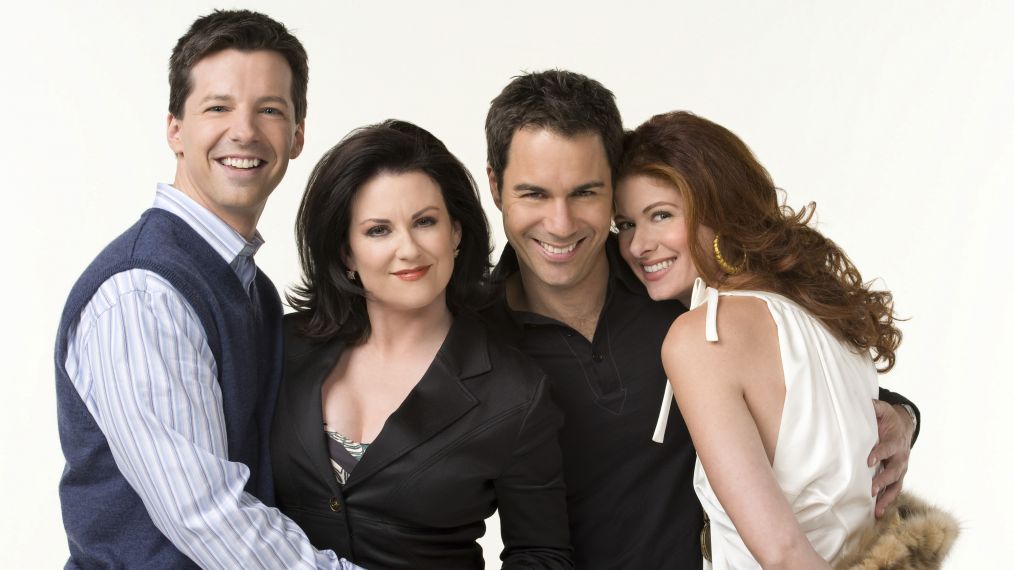 By Jim Halterman and Damian Holbrook
After 14 days, 133 panels and countless interviews at the Television Critics Association winter press tour, here are the key themes that viewers will see on screen in 2017.
More and more movie stars
The days when feature film actors thought that working in television was "slumming it" are long over. A plethora of movie stars were on hand to tout their TV projects, including The Young Pope's Diane Keaton and Jude Law and Academy Award winners Reese Witherspoon and Nicole Kidman of HBO's Big Little Lies (premiering February 19).
Mad Max: Fury Road star Tom Hardy, the lead in FX's Taboo, said he sees a TV series as a regular place to hang his hat in between big-screen projects. "The point of setting up Taboo…was to create a vehicle that I would like to see, fully immerse in and also grow," he said. "And to have a home base."
RELATED: Looking for New Shows to Binge? Check Out These Streaming Shows
Others are drawn to the ability to flesh out a character over multiple episodes. Ewan McGregor, who plays two brothers in the upcoming third season of FX's Fargo, said that the chance "to explore a character over 10 hours as opposed to an hour and a half or two hours is going to be very satisfying."
Robert De Niro, who is making his HBO debut playing Bernie Madoff in The Wizard of Lies (May) alongside Michelle Pfeiffer and will also star in an untitled Amazon series with Julianne Moore, agrees. "I think the story will be able to be told in a better way," he said, "ultimately, because there's more time."
A new angle for comedies
Four upcoming series take a behind-the-scenes look at the world of comedy. Showtime's I'm Dying Up Here (June 4) follows the lives of fictional stand-ups (including actors Ari Graynor and Andrew Santino) as they make their bones in the 1970s L.A. comedy-club scene; HBO's Crashing (February 19) stars Pete Holmes as an aspiring New York comic fueled by the collapse of his marriage; and TV Land's Nobodies (March 29), from executive producer Melissa McCarthy, features Hugh Davidson, Larry Dorf and Rachel Ramras as struggling comics trying to pitch a feature film starring—get ready for it!—Melissa McCarthy.
RELATED: 2017 Winter TCA: TV's Biggest Stars Pose in Our Portrait Studio
Finally, truTV's I'm Sorry You (June 21) stars Andrea Savage (who already has experience working in TV's version of the comedy biz as Episodes' network head Helen Basch) as a wife and mom whose career as a comedy writer influences her everyday antics. "I have the greatest respect and love and admiration for the people whose ministry it is to free the world from concern," said Jim Carrey, the creator of I'm Dying Up Here. "And I think it's really important to recognize it."
Everything old is new again
What began as a 10-minute online video in September is now a 10-episode reunion series! The Emmy-winning Will & Grace, starring Eric McCormack, Debra Messing, Megan Mullally and Sean Hayes, will be back on NBC next season. "We're thrilled that one of the smartest, funniest and most defining comedies in NBC history is coming back," said NBC Entertainment Chairman Robert Greenblatt.
Another favorite—though feared—character will also be on screens again when Breaking Bad bad guy Gustavo Fring (Giancarlo Esposito) appears on AMC's Better Call Saul in Season 3 (the drama returns April 10). As it does with all the Saul characters, the show will reveal the early days of the villainous Fring. "He's still finding his way to the businessman that he is," Esposito said, "and finding his way in regard to…where he was with the cartel."
The revival of Twin Peaks will finally air on Showtime beginning May 21, and while details of David Lynch's trippy drama are top secret (Laura Dern couldn't even share her character's name!), Lynch did reveal that the 18-episode revival has big ties to the show's origins. "The story of Laura Palmer's last seven days is very much important for this," he said. And will fans see more of The X-Files? Fox President of Entertainment David Madden is hopeful: "A lot of conversations are going and, as you can imagine, these conversations are complex. But we hope to be able to announce something about that shortly."