'Twin Peaks': David Lynch and Company Talk About the Cult Favorite's Return to Showtime
Diane, put on the coffee!
After what feels like a years-ago announcement and an "it's on, it's off, it's on again" tease along the way, Showtime's reboot of Twin Peaks is (almost) officially upon us: The network announced earlier today at the Television Critics Association winter press tour in Pasadena that we'll finally get our new Peaks with a two-hour premiere on Sunday, May 21 at 9/8c. And it's gonna be a damn fine cup of crazy.
According to Showtime CEO David Nevins, the 18-episode revival—designed to be a closed-ended, one-time event—is what he calls "the pure heroin version of Twin Peaks," thanks to the fact that every episode was directed by original series creator and EP David Lynch. At a session later in the day, Lynch appeared on stage to discuss how he and co-creator Mark Frost came up with the original ABC series that ran from 1990 to '91 and how they collaborated on the new version. "We Skype and write together," he said, confessing that he's well aware of the expectations building around what he considers a long-form film. "Hopefully, [fans'] expectations will be met when they see this thing."
RELATED: 2017 Winter TCA: TV's Biggest Stars Pose in Our Portrait Studio
While plot secrecy is at a maximum, Lynch did let down his guard at one point and revealed that "the last seven days of Laura Palmer's life are very much important to" the story, even though the mystery surrounding "who killed [her] was not a question we wanted to answer" during the show's heyday. Of what other plot lines are either being picked up or finally told following the cult-fave soap's cancellation, Lynch simply noted "I'm not really at liberty to talk about that" before dodging talk of his brief decision to leave the project with the admission that he was very happy working with Showtime and with how it has all turned out. The 70-year-old Lynch was much more open about the experience of returning to Washington state for filming, but in classic Lynchian style, he was charmingly vague. "It's both the same and different."
As for potentially going beyond the 18 episodes, Lynch joked that he had said he'd never revisit the show before and "now I have…but right now, there are no plans for anything more." Just don't expect to see the new version pull from Frost's recently published novel, The Secret History of Twin Peaks. Lynch confessed that he hasn't read the book and didn't want to because he has his own history of the town in his mind.
RELATED: Showtime Renews The Affair for a Fourth Season
After Lynch's appearance, returning cast members including Mädchen Amick (Shelly Johnson), Miguel Ferrer (Agent Albert Rosenfeld), Robert Forster (Sheriff Frank Truman), Kyle MacLachlan (Special Agent Dale Cooper), Kimmy Robertson (TPPD secretary Lucy) and new addition Laura Dern took the stage to discuss what they could, while avoiding spoilers of any kind.
"There is a magic that happens between [Lynch and Frost]," said Amick, who never imagined a remake happening. "So it was like we were plopped right back in to working with them again." Dern, mum on her character, said that "it was a gift" to get the call for this show, having worked with Lynch on his big-screen flicks, Blue Velvet and Wild at Heart. "I love David Lynch."
Recalling the long "joyful" days of shooting the reboot, MacLachlan said he wasn't privy as to why Michael Ontkean wasn't brought back as Cooper's sidekick and buddy, Sheriff Harry S. Truman, but was clearly grateful for the chance to reunite with a huge portion of the old cast. "It was like a family, a lot of fun. It was great to see everyone again." Robertson echoed the sentiment, adding that she has missed the magic and fun of Peaks for the last quarter century. "It was the best set on Earth."
Twin Peaks, series return, Sunday, May 21 at 9/8c.
(Right after the premiere, Showtime subscribers will have access to the third and fourth hours exclusively on Showtime Anytime and Showtime On Demand.)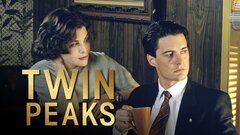 Powered by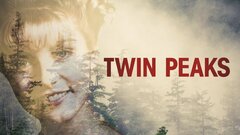 Powered by