'Good Times' Star John Amos Hospitalized, Refutes Elder Abuse Claim From Daughter
Good Times actor John Amos is refuting claims that he's the victim of elder abuse alleged by his daughter, Shannon Amos. While John is currently hospitalized, a GoFundMe page shared by Shannon Amos claims her father is in financial need in order to be cared for properly and bring the perpetrators to justice.
In the page vying for donations, Shannon details a situation in which her father was unexpectedly hospitalized on May 14, and upon reaching his side at the Memphis, Tennessee location, she writes, "What we found shattered our world: my dad fighting for his life in the ICU." She adds that in the following weeks, she and her family "unraveled a horrifying truth — my dad had fallen victim to elder abuse and financial exploitation."
She claims they're cooperating with the Colorado Bureau of Investigations and the local Sheriff's Department in her father's home state to "catch and prosecute the alleged perpetrators." Claiming to require legal assistance, Shannon writes, "Our priority remains my father's medical needs and providing him a safe haven. His home had been violated, stripped of anything valuable."
First reported by TMZ, the outlet has since provided an update from John himself, stating that they spoke to the actor who claims "the details laid out by his daughter Shannon Amos are a lie … no one is abusing him and he hasn't been fighting for his life. He says he's got no idea as to why Shannon may have started the GoFundMe."
As for the reasoning behind John's representative Belinda Foster reported to TMZ that the actor's been in the hospital "because his lower body was filling with fluid, all the way to his abdomen, and causing issues with his heart." He's reportedly on the mend as TMZ's update per Foster added that the draining of the fluid has made a great improvement "and John's recently started to feel one hundred percent."
Along with being known as James Evans Sr. in Good Times, the 83-year-old actor's other credits include roles in Coming to America, Roots, The West Wing, Men in Trees, and more recently The Righteous Gemstones among many others.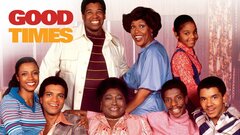 Powered by