What Happened in 'Never Have I Ever' So Far? Refresh Your Memory Before Final Season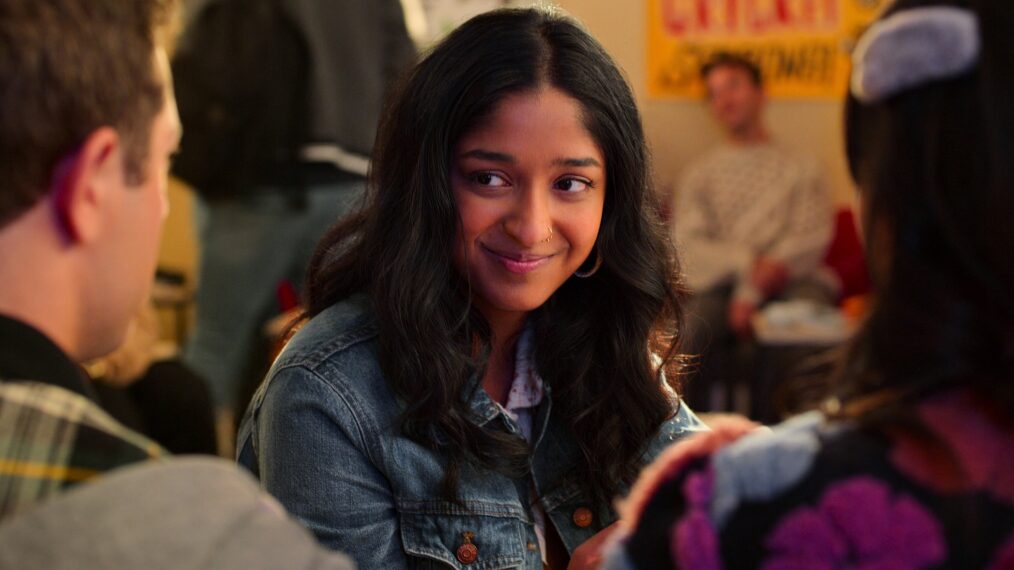 Never have you ever watched Never Have I Ever? Or do you need a refresher of the story so far, considering Season 3 started streaming close to 10 months ago?
Now that we're on the "flippity flip" of that hiatus — Devi's term, not ours — Never Have I Ever is ready for its "banging ending," with all 10 episodes of the Netflix's comedy's fourth and final season streaming on June 8.
As the Season 4 trailer shows, Devi (Maitreyi Ramakrishnan) and Ben (Jaren Lewison) are reaching new levels of awkwardness, Paxton (Darren Barnet) is somehow back at Sherman Oaks High, and Love, Victor's Michael Cimino is joining the cast as a classmate with a "claw-able" torso.
But don't worry if you could use a remedial lesson in Never Have I Ever's first three seasons — class is now in session.
Season 1
As the series starts, Devi is a sophomore determined to make the most of her new year at school after the death of her father, Mohan (Sendhil Ramamurthy) — and the temporary paralysis that ensued — the year prior.
Devi lives with her dermatologist mom, Nalini (Poorna Jagannathan), and Ph.D.-student cousin, Kamala (Richa Moorjani). Like Devi, Nalini is also muddling through her grief. Kamala, meanwhile, is chafing against her arranged-marriage prospect, Prashant (Rushi Kota), and exploring other options in secret.
In the first episode, Devi impulsively asks Paxton, her crush, if he wants to have sex with her, and he says yes. But when it comes time to do the deed, Devi stalls for time. And eventually, Paxton decides to keep things platonic — a decision that, as you might imagine, doesn't last long.
Devi's friends at school include aspiring actor Eleanor (Ramona Young) and robotics buff Fabiola (Lee Rodriguez), both of whom have their own stuff going on. Eleanor realizes her mom abandoned her, and Fabiola realizes she's gay after crushing on Eve (Christina Kartchner), another girl at school. As Season 1 progresses, Eleanor and Fabiola also get mad with Devi for ditching them in favor of time with Paxton.
Devi's nemesis at school, meanwhile, is fellow over-achiever Ben. They start becoming more like frenemies in Season 1, though, and Ben even makes a drunken pass at her at his birthday party. That same night, Paxton drives Devi home and kisses her. (Yep, it's a love triangle.)
Nalini finds out that Devi attended the party against her wishes — and that Devi and Paxton kissed — and she disapproves of it all. And she plots to move with Devi to India.
Devi refuses to leave the States, though, and even starts living with Ben to avoid her mother. Worse yet, Devi refuses to join Nalini in spreading Mohan's ashes. So Ben gets Eleanor and Fabiola to reconcile with Devi and to urge her to take part in the ashes-spreading. Devi does so, reconciling with her mother. And Devi is so touched by Ben's devotion that she kisses him.
Season 2
That same day — and at the start of Season 2 — Paxton asks Devi out. And so she starts dating both him and Ben, thinking it's no biggie since she's moving to India anyway. Ben and Paxton find out about her two-timing at a party, though, and the chaotic reveal even leads to Paxton getting hit by a car and breaking his arm. And then when Nalini opts not to move the family to India after all, Devi can't escape the two boys she has now alienated.
Paxton eventually warms up to Devi again, however, after she helps him improve his grades, and Ben warms up to her, too, after Devi gets a nose ring on his dare.
Devi then has a cringe-worthy run-in with Aneesa (Megan Suri), a new girl at school. After thinking that Aneesa is flirting with Ben, Devi spreads rumors that Aneesa is anorexic, hitting a nerve with that awful gossip. Devi gets suspended and thus misses a tutoring session with Paxton, who then fails a test and blames Devi for it. Devi apologizes to Aneesa and Nalini to smooth things over with Aneesa's mom. Aneesa sticks around, and she and Ben eventually start dating.
After that failed test, Paxton starts taking initiative to improve his grades on his own, on Devi's advice, and he sneaks into her bedroom for a steamy make-out sesh. But then he calls her "pal" at school and rebuffs her invitation to the winter dance, so Devi breaks up with him. But at the dance — where Fabiola and Eve become the Cricket Queen & Queen — Paxton wises up and gets back together with Devi, leaving Ben to look on with jealousy.
Kamala, meanwhile, starts working in a biology lab but has trouble gaining her coworkers' respect, and she has to advocate for herself after being omitted from the credits of her team's research paper. She also flees an anticipated wedding proposal from Prashant to party with Manish (Utkarsh Ambudkar), Devi's English teacher.
Season 3
Season 3 starts with Devi and Paxton going public as a couple. Devi realizes she's not ready to have sex, and Paxton supports her decision. Their relationship hits a wall on Valentine's Day, though, after a compatibility test makes Devi paranoid and Paxton breaks up with her, seemingly for good.
Devi moves on with a classmate named Des (Anirudh Pisharody), and after some mixed signals about Devi's status with Paxton, they begin dating in earnest. The relationship has Nalini's approval but not but that of Des' mom, Nalini's friend Rhyah (Sarayu Blue). She witnessed Devi having a grief-related anxiety attack and demands that Des dump "crazy," Devi.
Elsewhere in Season 3, Kamala dumps Prashant and starts dating Manish, which upsets Nirmala (Ranjita Chakravarty), Kamala and Devi's grandmother. But Manish gains Nirmala's approval after telling her and Nalini about Devi cheating during a debate match.
Eleanor, meanwhile, strikes up a romance with Trent (Benjamin Norris), a goofy friend of Trent. And Fabiola starts dating Aneesa, who broke up with Ben after suspecting that Ben has the hots for Devi. But Fabiola and Aneesa are not endgame either: They split after Fabiola catches feelings for Des' friend Addison (Terry Hu).
And in the Season 3 finale, as Paxton graduates from Sherman Oaks High, Devi considers transferring to the competitive Shrubland School. She talks to Ben about the prospect, and their conversation veers toward Devi's unluckiness in love. Ben jokingly gives Devi a coupon for "one free boink." But after Devi learns that Fabiola and Addison had sex, making Devi the only virgin of the friend group, Devi goes to Ben's door, ready to redeem that coupon.
Oh, and real-life tennis star John McEnroe, an idol of Mohan's, narrates the show, so there's that!
Never Have I Ever, Season 4, Thursday, June 8, Netflix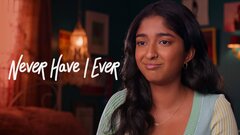 Powered by