Ask Matt: 'Jeopardy! Masters,' '9-1-1's Multi-Network Future, Tense Cliffhangers & More
Welcome to the Q&A with TV critic — also known to some TV fans as their "TV therapist" — Matt Roush, who'll try to address whatever you love, loathe, are confused or frustrated or thrilled by in today's vast TV landscape. (We know background music is too loud, but there's always closed-captioning.)
One caution: This is a spoiler-free zone, so we won't be addressing upcoming storylines here unless it's already common knowledge. Please send your questions and comments to [email protected] and follow me on Twitter (@TVGMMattRoush). Look for Ask Matt columns on most Tuesdays and very occasional Fridays.
Masters Is Jeopardy! at a High Level
Question: What's your take on Jeopardy! Masters? It's fun to see the game played at a very high level, but this almost seems like a rerun of the last Tournament of Champions, plus James. Between this and the ridiculous concept of "all champions [from this season] come back next season," I hope Jeopardy! doesn't get overexposed and that new contestants getting their shot will continue to be a priority. I also get that James Holzhauer is milking the "villain" thing by choice, and he is certainly a great player, but he seems awfully cocky. Jeopardy! Masters is putting on a good show, and while I still think have issues with the selection of players, they are very exciting to watch. — Jake
Matt Roush: I do worry at times that if they overstuff the schedule with stunts, and if they don't improve the quality of Celebrity Jeopardy! the next time around, there could be diminishing returns for TV's greatest quiz show. That said, I'm enjoying Jeopardy! Masters immensely precisely because it has been such great fun watching some of the best of the best play in a heightened setting. I'll be glued through Wednesday. Which brings up this next question:
Question: For a show that keeps statistics back 40 years and is famously fanatic for keeping the playing field level, why do you think Jeopardy! Masters didn't run another three days of episodes to do ALL possible matchups of the original six contestants? The ratings have been very good, from what I've seen, so why not milk the golden goose (mixed metaphor, I know) for an additional week? I realize that for contestants at this level, the matchups aren't that important, but there were a few discrepancies: for instance, Sam Buttrey faced Matt Amodio once, but Mattea Roach four times. Some players were spread out evenly in whom they faced (James Holzhauer and Andrew He), but others were not. So why not take another three nights of ratings wins and even everything out? Given some of the conspiracy theories that pop up over every little glitch on Jeopardy! why take the chance? — Rick C.
Matt Roush: I'm not someone who goes this deep in the weeds when it comes to Jeopardy!, but maybe this will get addressed in the show's weekly podcast. It seemed to me that the series was timed so the final episode would air on Wednesday, the last night of the traditional TV season, which was likely ABC's prerogative if not the show's. It could be that the individual matchups were determined by performance as the quarterfinals proceeded, but to analyze the strategy behind each pairing is beyond me. I'd have been happy with more episodes, that goes without saying, but otherwise, the format worked pretty well for me.
Emergency! Which Network is 9-1-1 On?
Question: Has there ever been a case of a network airing two shows in a franchise, such as 9-1-1 and 9-1-1: Lone Star, and one of those shows winds up on another network while the other one stays on the current network? I don't think that I've known of anything like it before in TV history. — Adam D.
Matt Roush: This is an exceedingly rare and bizarre situation, for 9-1-1 to move to ABC while Lone Star remains on Fox, and while I imagine that might be another precedent, the only one that comes to mind is that when Buffy the Vampire Slayer jumped networks from the beloved The WB to UPN for its final two seasons (2001-03), its spinoff Angel stayed behind on WB, remaining there for a year beyond Buffy's series finale. Another somewhat similar situation involves the spinoffs of The Golden Girls, with Empty Nest still airing on NBC when The Golden Palace began its single season on CBS in 1992. If there are others I've forgotten, let me know.
Left Hanging, Unhappily
Comment: Fire Country was my favorite show. The season finale crushed our good Bode into the dirt. Now every character is devastated. I won't watch next season. It hurt too much. I don't need to cry over a TV show – Sandra R.
Matt Roush: Aren't cliffhangers awful? Now I'm someone who loves to have a good cry with my favorite TV shows, but I get it, when a show goes out of its way to end a season on a down note, it can be frustrating. With Fire Country, it was probably too soon to blow up the premise of Bode being an inmate firefighter after just one season, though they might have left him in a less precarious situation. Still, I imagine it won't be too long into Season 2 before Bode and the Three Rock crew are back in action, so I'm hoping you'll have got over your despair by then. (It could be a long wait depending on the duration of the writers' strike.)
Comment: While watching the Station 19 season finale, I was expecting a massive fire event during the firefighters' ball. What occurred at the gala was very shocking and disturbing. I hope our heroic first-response team recovers for next season. — Fred
Matt Roush: Shows like this thrive on season-ending calamities. They also tend to bounce back fairly quickly when a new season resumes. Hopefully sooner than later.
Left Hanging, Unnecessarily
Question: I watch CBS shows through Paramount+. When Young Sheldon had a two-episode season finale Thursday night, only one episode was posted to Paramount+. I finally got past the chatbot to join the queue to speak to a person, but the queue was so long I finally had to leave. There seems to be no other way to let them know there's a problem. Are they trying to lose subscribers? — David
Matt Roush: I reached out to someone at CBS to see if there was a reason for delaying the posting of the second half of the finale, but as of early Monday afternoon, episode 22 still wasn't available on the streamer. It will get there eventually, I'm sure, but for those who have cut the cord and expect to see the network's shows appear the next day, this is an aggravating glitch.
To Binge or Not to Binge?
Question: Disney+ has released episodes on a weekly basis for all of their big Marvel shows and will be doing that again for the second season of Loki. So why would they decide to shift gears drop all episodes of Echo at once? Do you think this demonstrates that they have less faith in the project than usual or is there some other explanation? I know they aren't a linear network with a traditional schedule to program, but traditional scripted shows are still going to be in short supply for the rest of the year. If Echo is already in the can or assured to be completed on time for November, I would think that stretching out the run over six weeks would help to ration the available scripted content that they have. — JL
Matt Roush: I'm the last person who would pretend to understand the motives behind streaming launches. Some series lend themselves to an all-at-once binge, and others (including many on Netflix) I believe would benefit by playing out the episodes on a weekly basis (or rolling out several a week, but not all). Disney+ has played it both ways, including dropping the full first season of American Born Chinese this week. I'm not sure why the streamer would break Marvel precedent with Echo, but I doubt the writers' strike and the pipeline of content had anything to do with it. I wonder if dropping it into the holiday season was more of a factor, that premiering new episodes throughout the Christmas and New Year's weeks would have been seen as counterproductive. For Hawkeye and Marvel fans, Echo may be seen as a gift that can be consumed during that busy period on the viewer's own timetable.
And Finally …
Question: Due to the loss of Lance Reddick, I have been rewatching Fringe. It was a great show!! I would love to see a TV movie with the remaining original characters before John Noble retires. Is there any chance of this? — Kristi
Matt Roush: I would surely watch such a thing as well, and I'd never say never when gauging the possibility of genre IP (intellectual property) being revived in some form or another. But I'm not aware of any movement regarding a Fringe comeback, and the longer time passes it seems more a pipe dream. But who knows, maybe in a parallel universe it's already playing.
That's all for now. We can't do this without your participation, so please keep sending questions and comments about TV to [email protected] or shoot me a line on Twitter @TVGMMattRoush. (Please include a first name with your question.)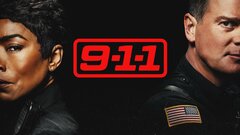 9-1-1
where to stream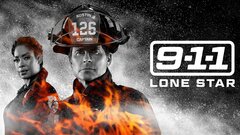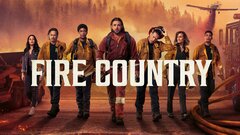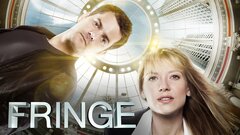 Fringe
where to stream