'NCIS': Blast From Torres' Past Leads to Major Cliffhanger in Season 20 Finale (RECAP)
Black Sky
Season 20 • Episode 22
[Warning: The below contains MAJOR spoilers for the NCIS Season 20 finale "Black Sky."]
Sure, there's a threat of a major attack on the U.S., but with one voicemail, that becomes the least interesting thing about the NCIS Season 20 finale.
"Black Sky" sees Torres (Wilmer Valderrama) go undercover in prison to try to get more information out of Yuri about the impending terror attack that the team believes his father is behind. That's easier said than done, especially once Yuri knows there's an undercover agent there with him. That's not enough to get Torres to agree to being pulled, despite Vance (Rocky Carroll) sending Parker (Gary Cole) to do just that.
One of Yuri's men, Lev, has Torres write down some basic information about himself for a background check — soon after the team had worried he hadn't had enough time to memorize everything about his cover — and the muscle, Boris, is more than eager to attack when something doesn't track. Torres quickly covers, and Kasie (Diona Reasonover) backstops it.
The team, meanwhile, strikes a deal with Russian spy Evelyn: witness protection for what she knows (which isn't much, but includes that the attack is happening very soon, the wheels are already in motion, and Yuri probably knows about the undercover agent). McGee (Sean Murray) is the one to figure out the specific details about the attack, after cracking the code Yuri used in texts with his father: They're targeting the U.S. power grid, with a plan that would knock out electricity to the whole country, with widespread outages for weeks, if not months. It would lead to the total breakdown of society as they know it.
Just as Yuri trusts Torres, even telling him about his sister who was horrible to him and "daddy's little princess," Boris and Lev go after Yuri; he's killed. With that, Torres is pulled and Lev is brought to NCIS as well. Why'd they kill their buddy? Boss, Lev corrects Torres in interrogation, for respect. But Torres recalls something Lev previously told him, that it would be suicide to be anything but loyal to Yuri's father, whom he realizes ordered the hit on his own son so he wouldn't spill about his plan. Though Lev asks for his lawyer, since one arrives at that moment, before he could be called, Parker poses as his and gets the message from "you know who," a.k.a. Yuri's father: Dodge Challenger license plate RF-20723E, for Anastasia. The agents soon discover it's a plane, that left Russia hours ago. It didn't file a flight plan, but it's near D.C. and Parker bets that Yuri's father is on board.
But that's when the power goes out — in Philadelphia, Baltimore, New York, and D.C., at least so far — and the way it does signals that it was a computer virus. Even with backup generators, the phone lines are dead, there's no cell service, the internet is out, etc. The team's only form of communication: walkie talkies.
The team had been operating under the assumption that Anastasia, said in a text from Yuri to his father, was code for the plan, but Torres remembers what Yuri said about his sister. And with the plane from Russia landing near where Evelyn was put up with the U.S. Marshals, they put the pieces together: She's Yuri's sister and the one behind the computer virus. She's taken back into custody, and McGee and white hat hackers get the power back up.
Now, about Torres… In prison, another inmate comments about not wanting to get caught up in what he has going on with Yuri. Later, Torres finds out he just turned 18 and is in prison for fraud but insists he didn't do it. He was set up, he says. Then Torres sees the man (Al Sapienza, who previously played Commander William Foley in the Season 1 episode "UnSEALeD") visiting the inmate in prison, and when he asks about it, the teen says that he's his mother's boyfriend, helping him out with his legal problems. But he doesn't trust him; his and his mom's lives have gone to hell since they met. Torres tells him he believes he was framed. Why? He doesn't answer, but once back at NCIS, Torres calls his sister and leaves a voicemail: "I found him, sis. You know who I'm talking about . The bastard's still alive, and he's still doing it. I love you."
And rather than being at home resting as he'd claimed he would be, Torres is, at the end of the episode, waiting for that man when he walks into his house, his gun on the table. The man is startled, thinking he's about to be robbed, but Torres tells him to take his time and he'll recognize him. The man does. Torres isn't a kid anymore, the agent says. The man claims to have thought a lot about him, his mom, and his sister. "Not as often as I have thought about you," Torres says. The man claims he's changed, but Torres tells him to stop talking.
What does Torres want, the man asks. "What I always wanted," Torres says, standing and picking up the gun. "To watch you die."
And with that, we'll have to wait until Season 21! But Torres isn't about to shoot him… right?
NCIS, Season 21, TBA, CBS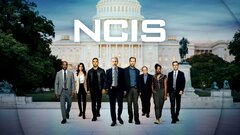 NCIS
where to stream
Powered by