'NCIS' Episode 450 Is Business as Usual (RECAP)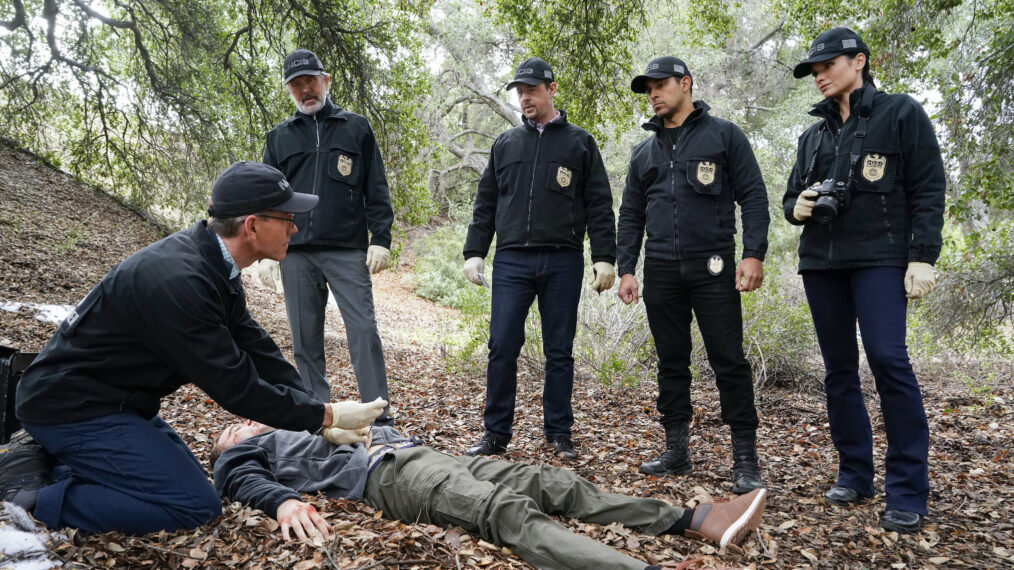 Unusual Suspects
Season 20 • Episode 15
[Warning: The below contains MAJOR spoilers for NCIS Season 20 Episode 15 "Unusual Suspects."]
NCIS celebrates a milestone with "Unusual Suspects" — its 450th episode — but you wouldn't know it based on the case, B-plot, or any of it. Rather, it's just like any other episode, with a standalone case and a bit of insight into one of the agents' lives off the job, with the two mixing just a bit.
The milestone episode's case is simple: The investigation into a rideshare driver's murder leads to a retirement home, one Parker (Gary Cole) insisted was rundown when he looked at it for his dad (more on that shortly), and the question of whether the victim was really as nice as he seemed. (For example, his killer? A guy he agreed to give a ride to even though he didn't go through the app.) But was he having an affair with an 85-year-old woman in said retirement home, leading to his girlfriend trashing his place? No, he met the woman through an app that matches the elderly with younger people to help out as surrogate grandkids of sorts. But was he scamming other matches, who had terminal illnesses and left him money in his will, because he'd lost at least $50,000 playing an online game? No, he won much more than that and gave it all to the retirement home for upgrades.
So why was he killed? He raised just enough questions that the elderly woman thought he was catching on to the art scheme she was running, and she had her partner take him out. With the app under investigation, the residents at the home lose that company and help, and so the episode ends with McGee (Sean Murray), Torres (Wilmer Valderrama), and Knight (Katrina Law) stopping by to play cards with them.
Meanwhile, when the team arrives at the office to find Parker's desk has been taken over by flowers, they determine it must be his birthday and attempt to find gifts at their desks. It's a weak celebration, so fortunately, they're off (his birthday is in November). Parker's father, Roman (Francis Xavier McCarthy), was kicked out of his retirement home, for stirring up drama by flirting with everyone and having the female residents fighting over him, so now he's living with him until he can find a new place. He had to bring his orchids to work because Roman turned up the thermostat.
Parker's annoyed … until he receives a "9-1-1" text from his dad, who doesn't answer when he calls back. Then he's worried. But he needn't be, as he discovers, because Roman just left his phone on silent and can't figure out how to use the TV remote. But then Roman's in for a surprise: Parker doesn't have cable (so no movies for him), but just streaming. His old place did, Roman says. Parker points out he's the one who got kicked out, but it's not Roman's fault that he's charming, something his son wouldn't understand since he can't keep a wife. He even wonders when Parker last called Vivian, whom he bets has cable. Parker suggests he go stay with her then, or let him dump him in a sad home like Sunshine Pines.
But, as they discover during the investigation, Sunshine Pines is nothing like Parker's been describing it. In fact, Roman, who goes undercover to talk to the residents for the case, is ready to move in ASAP once he gets a look around. Parker refuses to admit he likes living with his father (or that his dad has "played shuffleboard" with anyone since his mom).
By the end of the episode, Parker's showing his dad his new room at Sunshine Pines (cable! individual thermostat!), but Roman's a bit concerned about leaving him alone. Parker assures him he'll survivor, and yes, they'll still have their weekly games of Risk. And before they get back to bickering, Roman tells him he's a good son and a good man, Parker thanks him, and they hug.
What did you think of the milestone 450th?
NCIS, Mondays, 9/8c, CBS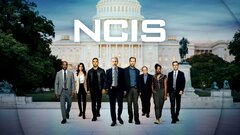 NCIS
where to stream
Powered by