A&E Reopens 'Cold Case Files' With New Narrator Danny Glover
A&E Network announced Thursday it is bringing back one of its "most beloved and successful series of all time"—Cold Case Files—in February.
Cold Case Files originally spanned nearly 10 years and 125 episodes after first debuting in 1999, becoming A&E's highest-rated series and receiving two Emmy nominations for Outstanding Nonfiction Series. The rebooted Cold Case Files features "a new creative team [that] has infused the franchise with a rejuvenated approach to storytelling at a time when true crime investigation is capturing the nation's attention more than ever," according to Elaine Frontain Bryant, A&E's executive vice president and head of programming.
RELATED: Jane Lynch to Star as Janet Reno in Unabomber 'Manifesto' Series
Actor Danny Glover is on board to narrate the 10 new hour-long episodes (newsman Bill Kurtis memorably hosted the series' original run). Each episode will feature a single case that has been left unsolved for years, brought to life through cinematic dramatizations and gripping first-person storytelling from detectives and loved ones who lived through the experiences. One difference in this new incarnation of the series might be in its look at how modern approaches to solving these cases have become more wide-ranging than ever before, including the use of crowd-solving and social media.
Cold Case Files, Returns Monday, Feb. 27, 9/8c, A&E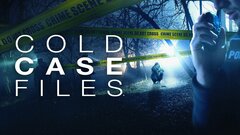 Powered by