The CW Announces Its Primetime Schedule for 2023-24
The CW has revealed its seven-night 2023-24 primetime schedule, which features a line-up of new and returning original scripted series, including the fourth season of Walker, which will premiere midseason.
"This fall, The CW embarks on the first step to become bigger and broader by offering our viewers a wide variety of programming from premium adult dramas to bold comedies and binge-worthy unscripted franchises," said Brad Schwartz, President of Entertainment, The CW Network.
Mondays will feature the return of the critically-acclaimed drama series All American (8:00-9:00 pm ET/PT), which will be paired with the original dramatic thriller 61st Street (9:00-10:00 pm ET/PT), which stars two-time Emmy winner Courtney B. Vance and Emmy nominee Aunjanue Ellis.
Comedy takes center stage on Tuesday nights with Son of a Critch, which stars Golden Globe nominee Malcolm McDowell, followed by Run The Burbs from Kim's Convenience star Andrew Phung, and Children Ruin Everything from the producers of Schitt's Creek and Letterkenny. Closing out the night is Everyone Else Burns from the exec producers of Broad City and Emily in Paris.
Wednesdays are the night for female-led dramas, starting with Sullivan's Crossing (8:00-9:00pm ET/PT), based on Robyn Carr's best-selling book series and featuring the return of Chad Michael Murray and Scott Patterson to The CW. This will be followed by the debut of The Spencer Sisters (9:00-10:00pm ET/PT), starring Lea Thompson and Stacey Farber.
Thursdays will see FBOY Island (9:00-10:00pm ET/PT) make its third season debut on The CW after it was canceled by HBO Max. The reality dating series is hosted by comedian and actress Nikki Glaser.
Two of The CW's longest-running franchises will be paired together on Fridays, with the tenth season of Penn & Teller: Fool Us (8:00-9:00pm ET/PT), featuring new host Brooke Burke, and Whose Line Is It Anyway? (9:00-9:30pm & 9:30-10:00pm ET/PT).
Saturday nights will kick off with Masters of Illusion (8:00-8:30pm & 8:30-9:00pm ET/PT), followed by new episodes of World's Funniest Animals (9:00-9:30pm & 9:30-10:00pm ET/PT).
Wrapping up the week, Sundays are described as "a night of co-viewing programming appealing to history buffs and pop culture lovers." The award-winning I Am documentary film franchise (8:00-10:00pm ET/PT) will air 15 documentary features that showcase and celebrate American and global icons, including Jackie O, Alfred Hitchcock, and Burt Reynolds.
Midseason will see the return of the Critics Choice Awards, which will air on Sunday, January 14, 2024. This will be followed by the Season 4 premiere of Walker and the series premiere of the unscripted spinoff FGIRL Island.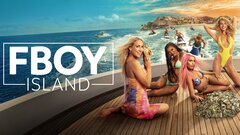 Powered by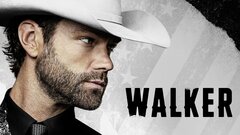 Walker
where to stream
Powered by