Oscars 2024: Date Announced for 96th Academy Awards Ceremony
It's been just over one month since Everything Everywhere All at Once and All Quiet on the Western Front swept at the 2023 Oscars. The Academy of Motion Picture Arts and Sciences and ABC have announced that the date for the 2024 Oscars has been set. Along with the date announcement comes the full calendar for the 2023 awards season.
The 96th Oscars will air live on ABC on Sunday, March 10, 2024. The awards show will air live on ABC and in more than 200 territories worldwide from Los Angeles's Dolby Theatre at Ovation Hollywood. An exact air time has not yet been announced, but the broadcast typically starts at 8/7c. The 2024 Oscars host and presenters will be announced at a later date.
To be considered for nominations, a film must have been released between January 1, 2023 and December 31, 2023. The general entry categories submission deadline for those in the industry is November 15, 2023, and for film fans, the 2023 Governors Awards will take place three days later on Saturday, November 18.
After preliminary voting takes place between December 15 and December 18, the Oscars shortlist will be announced on Thursday, December 21. Members of the Academy will vote for their favorite films and performances from January 11 and January 16, 2024, and then the 2024 Oscar nominees will be announced Tuesday, January 23, 2024. Nominees are invited to attend the Oscar Nominees Luncheon, taking place on February 12, 2024, and final voting begins 10 days later on February 22. And then, the big events will begin.
The 2024 Scientific and Technical Awards — which honors the inventors and engineers who make the movies we love possible — will take place Friday, February 23. Final voting for the 2024 Academy Awards ends on Tuesday, February 27, and the winners will be revealed during the Oscars on March 10. All dates for the 2024 Oscars season are subject to change.
Honoring the best of film, the Oscars marks the end of the annual awards season. The next awards shows in 2023 are the ACM Awards on May 11, BAFTA TV Awards on May 14, the Tony Awards on June 11, and the Daytime Emmys on June 16. The 2023 Primetime Emmys will take place Monday, September 18, airing live on Fox.
Films already eligible for Oscar consideration include Air, Saint Omer, Rye Lane, A Thousand and One, Dungeons & Dragons: Honor Among Thieves, and more.
96th Annual Academy Awards, Sunday, March 10, 2024, ABC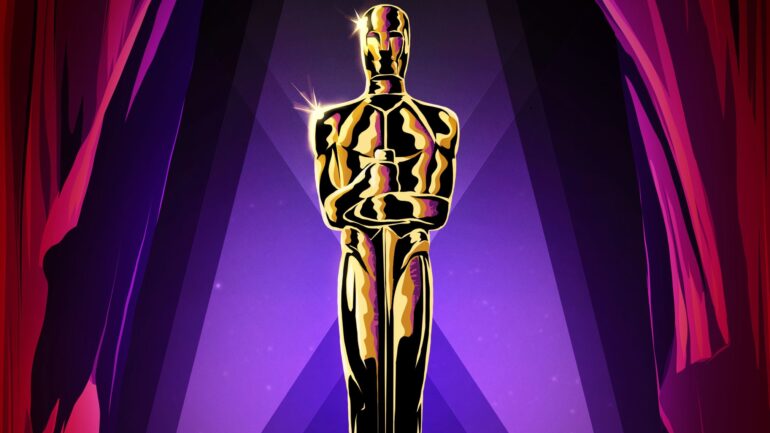 Powered by