'Storage Wars' Star Gunter Nezhoda Dies at 67 After Lung Cancer Battle
Long-time Storage Wars star Gunter Nezhoda has died following complications with lung cancer. He was 67.
Gunter's passing was confirmed by his son and fellow Storage Wars cast member Rene Nezhoda on Wednesday, March 22, in an emotional Twitter video.
"Today's a very sad day and this is a very hard video to make and I've made this video many times already. I'm just gonna say it the way I say it. My dad, 6 months ago, was diagnosed with lung cancer," Rene said. "He's been smoking for 30 years. Not the last time, but he's been smoking for a long time. Last night, he passed away in his sleep peacefully from complications from lung cancer."
Rene went on to say that his father had many "holes in his lungs," and the doctors couldn't do anything more for him.
Very sad day for the #storagewars #family #RIP #GunterNezhoda #cancersucks pic.twitter.com/jQlzUBkCT9

— Rene Nezhoda on A&E (@Rbargainhunters) March 22, 2023
"I'm only making this video because of how you people connected with my dad," he continued. "My dad was one of the guys on Storage Wars that never really got any hate; people just loved being around him. The crew, including everybody, everybody loved working with my dad."
According to Gunter's IMDB page, he was born in Austria and lived in Germany for ten years before moving to Las Vegas in 1990. He and his family, who run the Bargain Hunters thrift store, first appeared on Storage Wars in the fourth season in 2013 and became main cast members the following season.
So much #LOVE #we can't believe it #RIP #GUNTERNEZHODA #Storagewars pic.twitter.com/kTdnPAQctH

— Rene Nezhoda on A&E (@Rbargainhunters) March 23, 2023
"I appreciate all the support," Rene continued in his video. "A lot of people have been asking me lately how my dad is doing, and I just haven't really talked about anything because we kept it private, and we thought he was going to fully recover, but unfortunately, he didn't."
"Hopefully he's up there in heaven with my mom dancing again," he concluded. "And no more pain and stuff like this. Thank you for all the love and everything else, but sad day."
Check out some of the tributes to Gunter below.
I am sorry to hear about your Dad. He was a true gem. He raised a fantastic son. May his memory last in your heart and spirit. A gentle soul God called home. ( Im in tears )

— TheRobertChristian (@NewsTalk2) March 23, 2023
Damn Rene sorry for your loss ☹️really loved seeing him on the show and seeing the banter that you both had on the show was great! But Again he will be missed!!! #ripgunternezhoda

— Kc2sjm (@kc2sjm) March 22, 2023
So sorry buddy — I lost my parents. — It sucks -it hurts — You'll never forget him — just remember the good memories and live your life going forward always doing your best — all my love and respect for you and your family — Take care Rick

— Rick Abell (@brockmanfan) March 23, 2023
Your dad is truly a rockstar now! #ripgunternezhoda

— Kc2sjm (@kc2sjm) March 23, 2023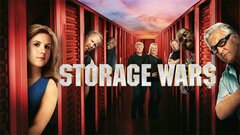 Powered by