Treasure Seekers! 3 Peacock Reality Shows For Your 'Antiques Roadshow' Fix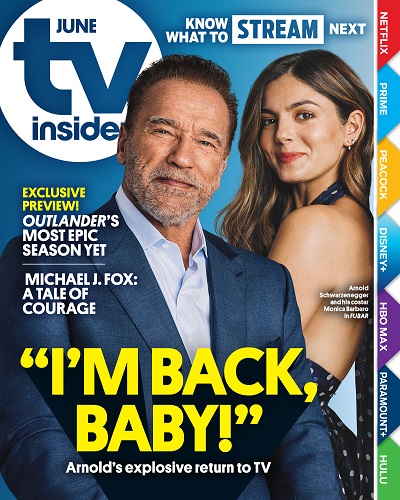 Ah yes, Antiques Roadshow is an elegant family affair, but folks who like a bit more spunk with their junk will find these long-running reality shows, streaming on Peacock, priceless.
How do they stack up against each other for fun finds, cool scores and all-around weirdness? We went to the archives to find out. Talk about oldies but goodies.
Pawn Stars
What's the Deal
Richard "Old Man" Harrison, son Rick, grandson Corey "Big Hoss" and Austin "Chumlee" Russell run Vegas' World Famous Gold & Silver Pawn Shop.
Their Biggest Score
A seller asked $80K for a Madonna della Pieta — a Vatican-commissioned bronze Mary sculpture not by Michelangelo; Chumlee got her for 100 pounds of silver, or $24K. Runner-up: Russell snagged some 35 courtroom drawings of the murder trial behind The Fugitive (expert-valued at $10K) for $4,300.
One Wacky Moment
That unbelievable face-to-face when O.J. Simpson's former agent tried to unload — for a cold $1.3 million — the white Ford Bronco his fleeing client rode in during 1994's infamous televised slow-speed chase.
American Pickers
What's the Deal
Cross-country jaunts lead to honey holes where Pickers dicker over wares to resell at their Antique Archaeology retail stores in Iowa and Tennessee. Star hunters are Mike Wolfe ("Rusty gold!" he calls a treasure coated in grime), Robbie Wolfe and Danielle Colby. Original Picker Frank Fritz exited in 2021.
Their Biggest Score
The Pickers paid $90,000 — their priciest plunk-down ever—for a few defunct motorcycles. The deal included a powerful four-cylinder model by Ace, circa 1920, one of the world's rarest bikes, which is valued at as much as $150,000.
One Wacky Moment
That time when William Shatner hired them to boldly go and find an antique millstone for his garden—and gushed like a schoolgirl when the weighty thing arrived.
Storage Wars
What's the Deal
Like Let's Make a Deal meets Survivor. Greedy bidders battle for repossessed units in desolate mini storage facilities, hoping treasure lies among the abandoned booty. Fast-hawking California auctioneers Dan and Laura Dotson court a revolving cast of wanna-buyers that fans love (or love to hate).
Their Biggest Score

Darrell Sheets' bid of $3,600 got him a lockerful of paintings by impressionist Frank Gutierrez, valued at $300K. Jaw-droppingest get yet!
One Wacky Moment
Bidder Barry Weiss once enlisted a pair of psychics to help him "zone in" on a unit's value. Bonus: Everything that can go wrong does in Season 11's "Bo-ZAK That Whip!" — including a water-logged locker. The episode earned the show sky-high fan ratings.
This is an excerpt from TV Insider's June issue. For more in-depth, reported coverage devoted to streaming shows from the publishers of TV Guide Magazine, pick up the issue, currently on newsstands or purchase it online here. You can also subscribe to TV Insider Magazine here now.