'CSI: Vegas' Boss Teases Season 2 Finale 'Couldn't Be More Personal'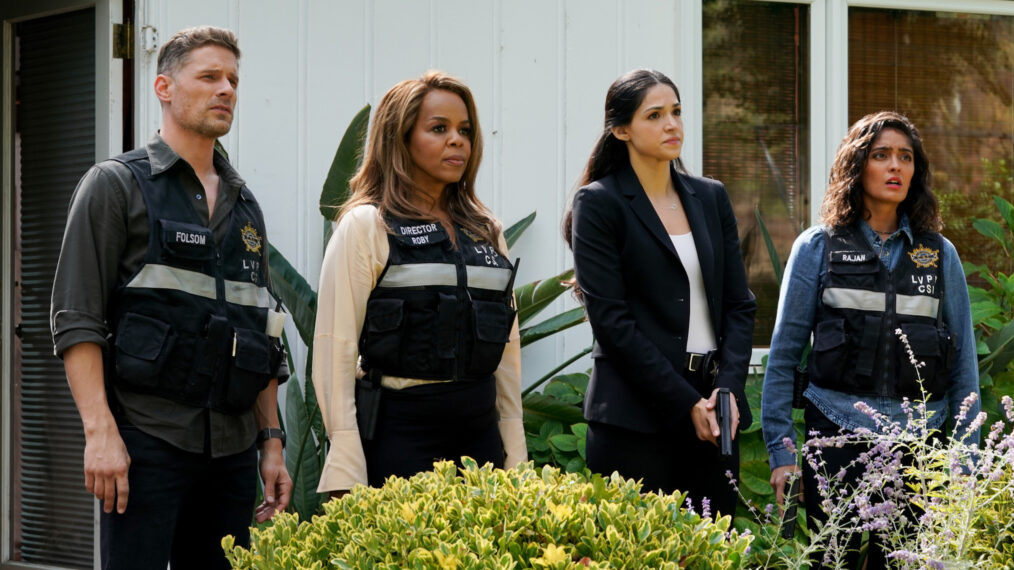 CSI: Vegas just closed its ongoing silver ink case, which was introduced at the end of Season 1. So now will be seeing strictly cases-of-the-week for the rest of Season 2?
"We've got some cases, we've got another little arc coming to do with — in this season, we've seen how difficult it is for Folsom [Matt Lauria], who grew up in Vegas around some very rough stuff, and he's got some challenging family members and that's going to come to the fore," showrunner Jason Tracey recently told TV Insider. "We do have plenty of big cases of the week, but we also have the rumbles of and a ramp-up to a very personal finale and I think it might be time to focus on Folsom."
The aforementioned silver ink case closed out Season 1. Will this spring's finale (airing May 18) similarly set up a multi-episode case for next year?
"It's a little different," Tracey said. "We're going to ramp to a very personal place at the end of this season. It's a little bit less a puzzle box and a lot of moody speculation about a big case and it's a lot more with our characters. What you'll find with the finale is it couldn't be more personal."
And while that case may have been introduced in the Season 1 finale, it took a bit of time before the focus really turned to it. It doesn't sound like that will be the case again. "It's going to be a little bit of more direct connect between Seasons 2 and 3 than there existed between 1 and 2," according to the showrunner.
In addition to that personal story for Folsom, there's the matter of his relationship with Serena (Ariana Guerra) and will they/won't they with Allie (Mandeep Dhillon). "There's no question triangles are fun," Tracey acknowledged, "but then there's also the question of, are two people just meant to be? Are they star-crossed?"
He continued, "I think what we in the writers room try to do is just invest in the reality of two people who feel a connection, it's mostly that they exist through work, we saw that in Season 1 between Folsom and Allie, but ships do sometimes pass in the night. I don't want to say too much about what is coming next because I feel like it's one of the most organic developments that you owe that to the fans, to let it all unspool. They are three characters we all love to write and they offer each other different things. It's fun to watch them bounce off each other."
We'll just have to follow the clues and wait and see what's to come.
CSI: Vegas, Thursdays, 10/9c, CBS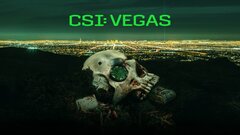 Powered by