'Public Defenders': Anthony Anderson Returns to TV With New ABC Comedy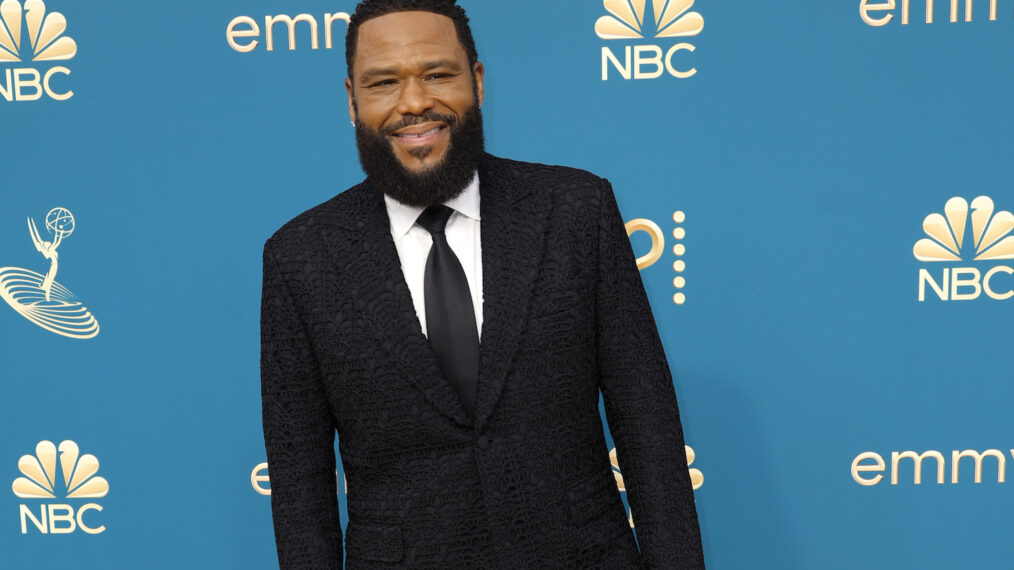 Anthony Anderson is returning in a new show with ABC a year after Black-ish ended. He will star in and executive produce the single-camera workplace comedy Public Defenders.
Randall Einhorn is directing the pilot, which is written by Eddie Quintana (Acapulco), and Liz Astroff will be showrunner, reports Deadline. The show comes from 20th Television and Wonderland Sound and Vision.
In the comedy, Anderson will play Marshall, the tough as nails lead deputy attorney at a public defender's office. He is in charge of four raw public defenders, who are still debt-ridden from their college days, and whose job it is to try to keep their clients out of jail. All the time they have to juggle the absurdities of the court system with the characters they come into contact with on a daily basis, plus life in an office where the copy machine always jams.
Marshall has seen every kind of public defender go through the system and it's his job to train the new batch and turn them into fierce defense attorneys. He's a tough cookie, described as "always angry," but also deeply protective of his team.
Anderson starred for eight seasons in Black-ish, which he also executive produced. He earned seven Emmy nominations for Lead Actor in a Comedy Series, while the ABC show itself received four Comedy Series nominations.
He has recently been traveling around Europe with his mother for an upcoming E! reality TV show Anthony Anderson and Mom: European Vacation. He is also back on NBC's Law & Order as Detective Kevin Barnard, hosts ABC game show To Tell the Truth, and is executive producer of Black-ish spinoff Grown-ish.
Einhorn's directing credits include Abbott Elementary, The Office, and Parks and Recreation. Astrof most recently was creator of Fox comedy Pivoting, and previously was a writer-producer on 2 Broke Girls, and co-executive producer of The Conners.
Keep checking back with TV Insider for more news about Public Defenders and Anthony Anderson.