'The Last of Us' Fans Spot Editing Blooper in Episode 6
Fans are loving The Last of Us, keeping up its trend of stellar episodes. However, HBO is going viral for an editing blooper in Episode 6 that's reminding everyone about the Starbucks moment from Game of Thrones.
When Joel (Pedro Pascal) and Ellie (Bella Ramsey) travel to Jackson, Wyoming, there's an overhead shot in a scene that showcases a snowy terrain–as well as two cameramen standing off in the shot.
After the episode aired, co-creator Neil Druckmann tweeted about a specific spoiler-filled moment from the show before a fan drew attention away from him by pointing out the editing error.
Brilliant episode. Something you might want to fix and reupload though. You can see the film crew in this shot. pic.twitter.com/GZ9Pp6AknL

— Scott T. Jones Guitarist/Composer (@stjguitarist) February 20, 2023
"Brilliant episode," they wrote alongside a screenshot of the scene. "Something you might want to fix and reupload, though. You can see the film crew in this shot." Although Druckmann never responded, a lot of Twitter users did, including one that crudely photoshopped a bunch of Starbucks coffee into the shot, referring to the editing mistake found in the Season 7 episode, "The Last of the Starks."
The fan tweeted, "So it's clear, in case anyone can't see it. I highlighted the areas where the crew is standing. With a little humor. Also I LOVE both the game and the series. I'm not simply pointing out mistakes. But I'm sure they'd want to fix it." TikTok user @domineo32 was the first to notice the moment, as seen in the footage below.
Despite the small mistake, the moment doesn't take away from the stellar episode, and many expect the scene will be edited and reuploaded to HBO Max, similarly as was done with GOT. "The real standout moments in this episode, though, go to Ellie and Joel," we noted in our recap of the episode. "Their father-daughter relationship takes off here, as Joel can no longer snap and sigh and grunt his way through their interactions. She's obviously disgusted by coffee, which makes Joel smile."
And despite the nitpicking the show received from the mistake, it's a sign of its popularity, as Game of Thrones was when its editing mistake reared its head.
The Last of Us Season 1, Sundays, 9/8c, HBO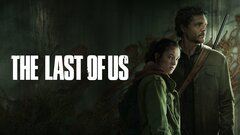 Powered by