'Mickey and the Roadster Racers' Brings the Speed With Jay Leno, Danica Patrick, Jeff Gordon and more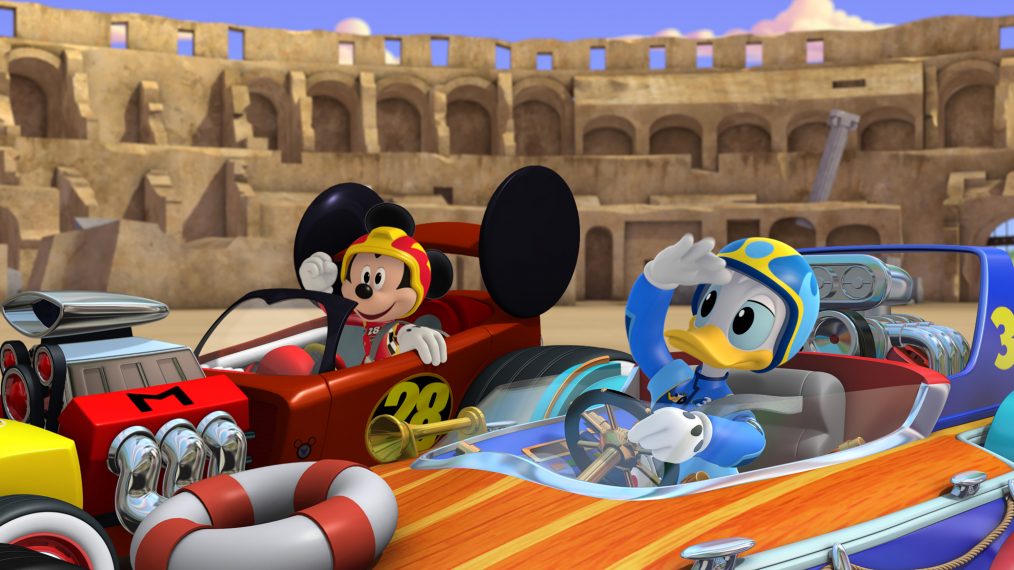 You're never too old to start your engines.
Mickey Mouse, who just turned 88, will put the pedal to the metal in Mickey and the Roadster Racers, a new Disney Channel cartoon series with a voice cast that includes insatiable car buff Jay Leno and NASCAR superstars Danica Patrick, Jimmie Johnson and Jeff Gordon. Though primarily set in Mickey's hometown of Hot Dog Hills, where he owns and operates an auto shop, the show—emphasizing the importance of teamwork, optimism and good sportsmanship—also hops to London, Madrid, Paris, Rome and other international locales as the raucous rodent and pals Minnie, Goofy, Donald and Daisy compete in some truly wild hot-rod races. Crashes happen. Lots of 'em. But only the hilarious kind.
"Everyone wears seat belts and no one ever gets hurt," says executive producer Rob LaDuca, who reminds us that "Walt Disney never treated Mickey Mouse like a sacred cow. He was constantly pushing him in new directions. There are no rules with the little guy. Mickey is such a symbol of optimistic energy that you can put him in absolutely any occupation or situation."
The same goes for his famous sweetheart. Each of the 26 half-hour Roadster episodes will include a Happy Helpers adventure in which Minnie and Daisy hire themselves out on a series of very odd jobs—from gorilla wrangling to ghost catching. Yes, this amps up the program's girl appeal, but it's hardly necessary. "We are pushing past the idea that car-racing is a boy thing," says co–exec producer Mark Seidenberg. "Not only are Minnie and Daisy just as competitive behind the wheel as the guys, but they're every bit as skilled."
The series, which also features Tim Gunn, Hoda Kotb and Gordon Ramsay in recurring roles, offers lots of cool throwback treats for veteran Disney fans, including guest appearances by the villainous Pete (formerly Pegleg Pete), who first menaced Mickey back in 1928. After all, everything old is new again. "There's no reason to update these great characters or to try to make them hip," notes LaDuca. "The secret to their success and longevity is to keep them classic."
Mickey and the Roadster Racers, Series Premiere Sunday, Jan. 15, 9am/8c, Disney Channel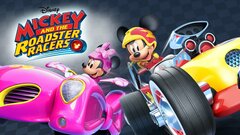 Powered by