Get Ready for Sportscaster Tom Brady: Retired QB Starts at Fox in 2024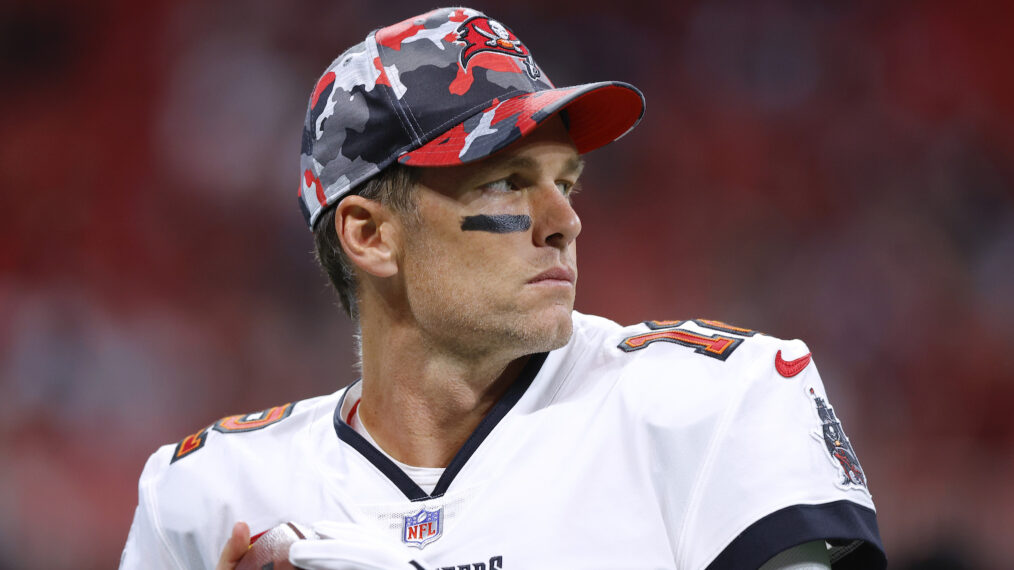 Tom Brady won't be gone from football for long. In 2022, Fox Sports offered the football legend a sportscasting contract set to begin whenever he retires for good. Brady announced his "for good" retirement (no, really this time) on February 1 and has now confirmed when he'll be following through on Fox's offer. Brady's sportscasting career will kick off in the fall of 2024, giving the retiree time for some R&R and preparation before this career shift.
Brady had signed a deal with Fox Corporation in 2022 that cemented a multi-year deal as Fox Sports' lead analyst. He need only set the start date. In a Monday, February 6 episode of Colin Cowherd's Fox Sports Radio show The Herd, Brady announced his intentions to begin in the 2024 NFL season.
"Decompression is important," Brady said, adding that "you're on this crazy treadmill/hamster wheel loving it at the same time. It's a daily fight… For me, I want to be great at what I do."
"Talking last week to the people at Fox Sports and the leadership there, [they're going to allow me] to start my Fox opportunity in the fall of 2024," he continued, expressing his gratitude for the time to take a break.
.@TomBrady tells @ColinCowherd on @FS1 that he will start his broadcast career with FOX in the Fall of 2024. pic.twitter.com/rckDnIVeQO

— Herd w/Colin Cowherd (@TheHerd) February 6, 2023
Between now and 2024, the former New England Patriots star is going to "take some time to really learn, to become great at what I do [and] thinking about the opportunity and make sure I don't rush into anything. I never wanted to let anybody down and I think that's the biggest motivator in what I do."
Play-by-play announcer Kevin Burkhardt and analyst Greg Olsen currently occupy the Fox broadcast booth. Fox Corp. CEO Lachlan Murdoch said in 2022 that in addition to Brady entering the booth with Burkhardt, he'll be "ambassador" for the network at large, "particularly with respect to client and promotional initiatives."
On The Herd, the seven-time Super Bowl champ noted that he'll also be spending this hiatus "catching up on other parts of my life that need some time and energy."
Brady's two retirement announcements were dated exactly one year apart. He first announced his intentions to step away from the sport on February 1, 2022, but that lasted only 40 days.
He then moved to the Tampa Bay Buccaneers for the 2022 season, where he completed his actual last season, although, maybe it's worth waiting 80 (for Brady) days before we take this second announcement as the real deal.