'Victoria': The Young Queen Would Have Been on Twitter, says EP
Writer and executive producer Daisy Goodwin describes Victoria as the TV equivalent of "a warm bath of candlelight, a retreat from the awful reality of the new world." Awash in the flickering glow of more candelabras than Liberace could have dreamed up, PBS's new seven-part drama based on the early reign of Queen Victoria is sure to fill the royal-size hole left after bingeing Netflix's The Crown, about the early reign of Queen Elizabeth II.
But Doctor Who alum Jenna Coleman's Victoria is a stark contrast to Claire Foy's prim and mannered Elizabeth. Victoria depicts the queen, just 18 when she ascended the throne in 1837, as full of a youthful vitality not often associated with the austere monarch she would become. Goodwin goes so far as to compare the young Victoria to no less a starlet than Lindsay Lohan. Coleman agrees. "I'm quite sure that if she was around today, she would be on Twitter," says the actress. "There's a lack of self-consciousness that I really love about her."
The odds stacked against Victoria at the time of her ascension were daunting: She was a sheltered teen, grew up without a father and had a fraught relationship with her mother. And she came to power at a time when women didn't have the right to vote. "She had faith that she could do good in the world," Coleman says.
But Victoria isn't all politics and palace intrigue. Goodwin also includes the queen's romantic attachments—her schoolgirl crush on Prime Minister Lord Melbourne (Rufus Sewell) and her all-encompassing passion for the man who would become her husband, Prince Albert (Tom Hughes). Rumors of a real-life romance have swirled around Coleman and Hughes since the series aired in the U.K., and it's easy to see why. As Goodwin notes, "They're magical together."
Victoria, Premieres Sunday, Jan. 15, 9/8c, PBS @masterpiecepbs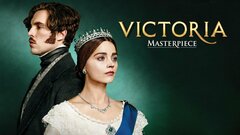 Powered by