Roush Review: The Woman Behind 'The Crown'
Scandal dogged Queen Elizabeth II even before she donned the almighty crown, with cries of "unconscionable vulgarization" when her husband Philip advocates airing her 1953 coronation on (horrors) newfangled TV. This moment earns a laugh in Peter Morgan's sumptuous and (this being Netflix) languorous The Crown, because a more elegant, ravishing entertainment is hard to imagine.
The coronation is the centerpiece of Episode 5, at the midpoint of an enthralling 10-episode first season that feels less like a binge than a glorious wallow in highest-end royal soap opera. Creator-writer Morgan knows this territory well, from the Oscar-winning The Queen to Broadway's The Audience (each winning trophies for Helen Mirren). Working on his broadest canvas yet, Morgan deepens our appreciation, admiration and empathy for this modern matriarch, played in a career-making performance of great poise, steel and emotional delicacy by Claire Foy (Wolf Hall).
This Elizabeth, only 25 when she inherits the monarchy, is girlish and vulnerable, yet headstrong enough to butt heads with the government and members of her own family as she tries, often in vain, to assert her independence as a woman and wife. "The fact is, the crown must win, must always win," advises her imperious grandmother, Queen Mary (the formidable Eileen Atkins), as the private and public Elizabeth wage internal war over which duty is most important: to serve country or the needs of her loved ones.
More Roush Reviews: See What Matt Thinks About Other Shows
Philip (an agreeably boyish Matt Smith of Doctor Who fame) chafes with resentment over losing his own identity and freedom in this new subservient role, and free-spirited sister Margaret (an alluring Vanessa Kirby) rebels when her love for a divorced staffer (Ben Miles) is denied. Not that any of them, even Elizabeth, have much leverage against elected leaders who recoil at the merest whiff of scandal, having been burned years earlier when the queen's uncle, Edward VIII (the terrific Alex Jennings), abdicated the throne on behalf of the woman he loved.
Now the exiled Duke of Windsor, he takes pity on his niece, declaring her in one of Morgan's best soliloquies "a strange, hybrid creature. … We are half-people ripped from the pages of some bizarre mythology: the two sides within us, human and crown, engaged in a fearful civil war which never ends and which blights our every human transaction: brother, husband, sister, wife, mother."
Elizabeth's struggle only escalates as her fame and popularity rise. "Let them look at you, but let them see only the eternal," declares an aging, raging Prime Minister Winston Churchill, whose decline parallels Elizabeth's rise. As Churchill, John Lithgow nearly walks away with the entire series, giving one of his most magnificent performances as this proudly irascible lion, fearful of losing power and determined to protect the daughter of his beloved King George VI (a poignant Jared Harris).
Unlike many Netflix series, which can become wearily repetitive during a binge-watch, The Crown unfolds almost as a series of individual mini-movies, each more compelling than the next. The fascinating fourth hour is set against the devastating "Great Smog" of 1952, and later in the series, another episode is dominated by the fascinating relationship that evolves between Churchill and his prickly portraitist (Game of Thrones' Stephen Dillane), who's painting the restless politician on the occasion of his 80th year.
It's all tremendously enjoyable, just the thing for those who have yet to process the fact that Downton Abbey truly won't be back again this winter. The irony throughout is that while Elizabeth is continually told to suppress her individuality for the sake of the monarchy, the marvelous The Crown manages to render her more fully human than ever.
The Crown, Series premiere, Friday, Nov. 4, Netflix.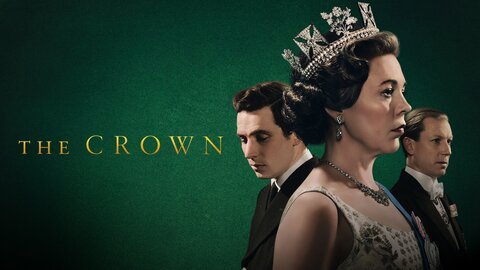 Powered by