Pedro Pascal Recruits Pal Sarah Paulson for 'Saturday Night Live' Cameo (VIDEO)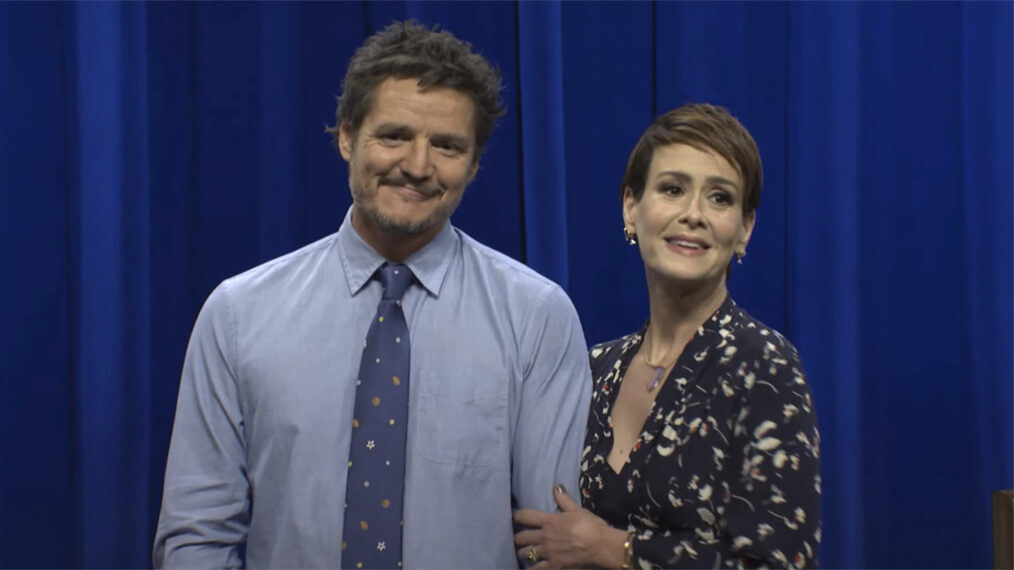 When they met nearly three decades ago, The Last of Us star Pedro Pascal and American Horror Story vet Sarah Paulson couldn't have known they'd one day appear together on Saturday Night Live.
And yet there they were, joining forces for the "Fancam Assembly" sketch during Pascal's SNL hosting debut on Saturday, February 4.
In the sketch, Pascal plays Mr. Ben, a beloved teacher at St. Lawrence High School, who's laying down a new rule for his students: No TikTok fan cams about faculty.
"But we make them because you're our beloved, and you have us in a chokehold!" Sarah Sherman's student character responds.
"OK, don't say that." Mr. Ben replies. "I just don't understand! Why do you make sparkly, fast, romantic montages of me every single day?"
Eventually, the students explain. "Because three years [of] COVID made us online forever," Sherman's character says.
"Because COVID locked us down when we are 11, and now we are 14, so now we have to make you daddy," adds another student, played by Ego Nwodim.
"Because Mommy works remotely all day and doesn't have time to 'eat it up, no crumbs left,' so we made you daddy and Ms. Jenny mommy," Bowen Yang's teen character chimes in.
Enter Ms. Jenny, played by Paulson in a surprise appearance on the NBC show. "Guys," she said, as SNL's live audience cheered for the cameo. "We've told you, there is nothing going on between me and Mr. Ben."
But the students have proof: a TikTok fan cam showing Mr. Ben and Ms. Jenny's workplace romance.
"Honey, they've been through so much," Mr. Ben tells Ms. Jenny. "Let's just tell them the truth. Ms. Jenny and I, we're in love."
"Fine, it's true," Ms. Jenny concedes. "He's daddy, I'm mommy, and we're all a happy family. No crumbs left."
Pascal and Paulson have been friends since meeting in September 1993, which was Pascal's first month living in New York City, as he revealed in a 2014 conversation with Paulson for Interview Magazine.
"I was really lucky because my first friend at NYU lived in Brooklyn, Kristen, and went to high school with you, so your guys' posse kind of adopted me," Pascal said.
During that chat, Pascal and Paulson reminisced about their shenanigans as 18-year-olds in the Big Apple. "It's a wonder we survived," Paulson said. "When I think about the debauchery, the things that we did, the kind of s—t we were pulling, and the way we were behaving, I don't even know how we made it to the next morning, much less 20 years later."
And now, nearly 30 years later, Pascal and Paulson are still friends… and daddy and mommy, apparently!
Saturday Night Live, Saturdays, 11:30/10:30c, NBC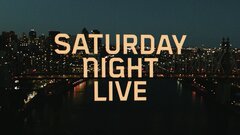 Powered by