'Gold Rush' Sneak Peek: Why Does Fred Have to Shut Down His Whole Plant? (VIDEO)
Being good neighbors seems to have backfired on Fred and his entire plant in the February 3 episode of Gold Rush, and TV Insider has an exclusive sneak peek.
Prior to the beginning of the clip, Fred loaned his dozer to a neighbor miner, Brandon, only for it to be returned extremely damaged, to the point that it is far from a quick fix. "Isn't there supposed to be something here?" he asks while taking a look. "This is at the worst-case scenario for us. This is our money-maker. Without this, we're f**ked." There's ground ahead that needs to be stripped, torn, and ripped out, and they can't afford to have a dozer down.
As a result, Fred has to shut his entire plant down, and to say he's angry is an understatement. "This is my finances. This is my home. This is everything my family's put into it. but right now, we're f**ked," he explains.
Because he's losing money and time, Fred knows he has to confront Brandon about how he's treating his machines. But first, he turns to Stuart for help, to play "a little good cop, bad cop," he says before explaining the situation. With the dozer still not fixed, he's analyzing the whole transaction with Brandon.
"We're going to have to go tell him he can't use it anymore," Fred's decided. "To me, this is really tricky because we're still trying to build a relationship with Brandon, we're still trying to be the better neighbors here." Stuart agrees. Watch the clip above for more, including how they helped Brandon and their plan to speak with him about their troubles.
Gold Rush, Fridays, 8/7c, Discovery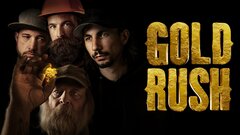 Powered by