'Fire Country' Promo Teases Bodiela, Sharon's Transplant & Arson Investigation (VIDEO)
Fire Country got one of those coveted post-game spots (in this case, after the AFC Championship on January 29) and delivered with an episode that set up quite a few storylines to come — and the "this season" promo that aired immediately after shows just how much things will be heating up.
Bode (Max Thieriot) and Gabriela (Stephanie Arcila) did kiss at the end of "Two Pink Lines," though they agreed to, as she put it, "work on ourselves so that by the end of your sentence, we'll be good and it'll be like opening up a gift, it'll be so good." Now, however, it looks like things are going to get a bit awkward between the two.
And not helping things? Rebecca (Fiona Rene), a fellow inmate firefighter Bode hooked up with, telling him that he seems "tense" and offering to "work through that together," as well as the new nugget, Collin (Zach Tinker), talking to Gabriela about her and Bode.
There's also the matter of the arsonist, seen at the end of the episode setting a fire and with the same pink of the fire retardant dropped on everyone at a call earlier in the episode as they tried to control the blaze and save Harlan's (Michael O'Neill) house; that means it's likely someone from Cal Fire or Three Rock. The promo makes it look like someone tells Manny (Kevin Alejandro) over the phone, "You're a person of interest in an arson investigation," but we know that these videos are sometimes cut to mislead us.
Meanwhile, Sharon (Diane Farr) needs a kidney transplant, and pretty much everyone got tested. Both Bode and, after initially lying about it then admitting it to Eve (Jules Latimer), Jake (Jordan Calloway) are matches. The video shows Sharon in a hospital room, telling Vince (Billy Burke) "you have to love him for m." She didn't want her son donating his kidney, but will Vince and Bode talk her into saying yes? Will Jake step up? Will someone else?
"The potential roads to Sharon getting the kidney she needs to survive are going to be unexpected, and how we solve that for her is a twist on a twist," executive producer Tia Napolitano told TV Insider.
Watch the promo above for more, including the firefighters at a fair, Jake worried about Bode going back to prison, and, of course, plenty of fire.
Fire Country, Fridays, 9/8c, CBS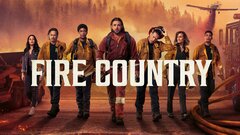 Powered by