Ask Matt: Loose End on 'New Amsterdam,' 'Daily Show' Transition, and Streaming Stops & Starts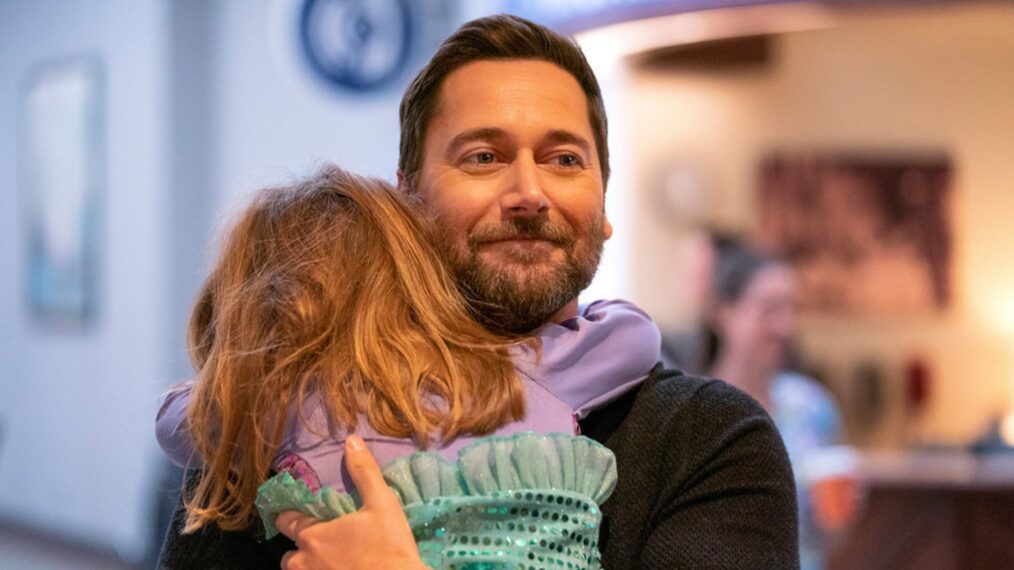 Welcome to the Q&A with TV critic — also known to some TV fans as their "TV therapist" — Matt Roush, who'll try to address whatever you love, loathe, are confused or frustrated or thrilled by in today's vast TV landscape. (We know background music is too loud, but there's always closed-captioning.)
One caution: This is a spoiler-free zone, so we won't be addressing upcoming storylines here unless it's already common knowledge. Please send your questions and comments to [email protected] and follow me on Twitter (@TVGMMattRoush). Look for Ask Matt columns on many Tuesdays and some Fridays.
Parting Was Such Sweet Sorrow
Question: It seemed like they never explained Helen's (Freema Agyeman) departure from New Amsterdam at all. When they did the final season, there was talk about something potentially coming in the premiere, teasing of a resolution towards the end, but ultimately no reason, not even a bad one, as to why she left. This seems like a disservice to fans. Am I missing something? — Adam D
Matt Roush: This does feel like a particularly loose end for a show that did its best to tie things up in its shortened final season. (Got a kick out of the future-Luna twist at the end.) No doubt this is a big deal to those who'd been shipping Max and Helen for the duration of their relationship, but when the actress playing Helen decided to leave a season early, the show's writers punted with a weak and vague "Dear Max" letter, and toward the end of the season, when she came back to New York from London and reached out to Max, the decision was made for him not to reopen the wound and give her a chance to explain further but for him to move on with the wonderful Dr. Wilder (Sandra Mae Frank, my favorite thing about latter-year Amsterdam).
This "NBC Insider" article probably explains the situation as well as anyone could. The whole "leaving Max at the altar" contrivance was a low point for the show, at least for me, almost as annoying as breaking up Iggy and Martin for most of the final season just to bring them back together for a happy ending. What was that about?
A Host of Complaints
Comment: In my opinion, they officially killed The Daily Show last week. I have recorded and watched every single Daily Show episode throughout Jon Stewart and Trevor Noah. It never disappointed, never failed to impress, nailing everything going on. But the show's first guest host, Leslie Jones, was so crude, vulgar, and stupid that I turned it off before the first commercial break. Unwatchable. What a tremendous loss.
Also, would someone please tell Drew Carey that Covid attire is over? I love the show (The Price Is Right), but am done with unkempt shirts, the same one over and over, a scruffy beard, bulky tennis shoes that don't go with suits, and never a tie anymore. Literally, every other announcer and game show host presents a better presence. He needs to go back to the pre-Covid Drew. — Ann R., California
Matt Roush: If Leslie had been anointed the full-time host, I might agree. But The Daily Show will thrive, and I imagine some of the guest hosts on the horizon will be less off-putting than Leslie Jones, who can be funny in small doses, but was a peculiar choice to jump-start the franchise because a little of her goes a very long way. No comment on Drew, who has always marched to his own drum.
Where's 1923 in 2023?
Question: Do you know why Paramount+ decided to take a four-week break with 1923? Is it possible because February is a Nielsen sweeps month? If so, why do streaming services care about sweeps months? — Carol, Richfield, WI
Matt Roush: There was no explanation given, at least that I saw, regarding 1923 taking a monthlong hiatus after just four episodes. Airing the first episodes of 1923 in late December, with a few appearing after Yellowstone on Paramount Network as a promotional tease, was a calculated strategy that paid off. There is some speculation that the streamer is spacing out the shows from the Taylor Sheridan factory, with Mayor of Kingstown getting the big marketing push this month. And while I'm sure Paramount+ is gearing up for another publicity blitz when the show returns on Feb. 5, it will be going up against the Grammys the first week and the Super Bowl the next, so it's really just a peculiar situation. There could also be a simpler explanation, that with so many shows in the Sheridan pipelines, the hiatus gives everyone involved a chance to catch up with post-production and other matters. Whatever the cause, 1923 will be back soon, and I'm looking forward to it.
Streaming Shows: They Come, They Go
Question: My wife and I watched the second season of Hunters starring Al Pacino. It was so good, we just finished watching Season 1 again, followed by a second viewing of Season 2! We both believe it's one of the best shows ever on Prime Video. Superb acting, great story, and very tight from one season to the next. We were so glad we watched the first followed by the second again because it all fits together so well! In particular, the episode entitled "The Home" in the second season could be a "stand alone" show, as it was one of the best episodes of any series we have ever viewed! It was so well done, and (Spoiler Alert) at first believing the old couple could be senile, it quickly flipped you around to realize how smart they really were. Just wonderful!
Any word for a third season? Al Pacino should get an Emmy for his work in it. What a story! — John C, Denver, N.C.
Matt Roush: The second season, which arrived after a nearly three-year wait, was announced as the final season, and I haven't had a chance to make it to the end of this wild thriller yet so can't comment on whether it stuck the landing. (Sounds like it did.) I wouldn't expect to see it return, especially with Pacino's involvement, but you really never know.
Question: I fell in love with Shantaram on Apple TV+. Any chance another service or streamer will pick it up? — Mark D, Whitewater, WI
Matt Roush: Hard to imagine who would pick up this densely plotted adaptation of the epic novel set in 1980s Bombay. I'm at a loss to understand why this wasn't filmed as a self-contained limited series. (Same goes for FX's Kindred.) It's a sprawling and complicated story for sure, but could have been shaped effectively into a 12-part miniseries as used to be done in the golden age of miniseries. For the show to end on a cliffhanger, with its main character Lin (Charlie Hunnam) being beaten in custody, is such a disservice to those who stuck it out through the finale. My advice: Read Gregory David Roberts' novel. It's a heavy lift, but if you liked this version, you'll probably enjoy the book as much if not more.
And Finally …
Comment: Anyone that says broadcast network TV doesn't air high-quality programs anymore did not watch the superb Accused on Fox. Awards and accolades need to be showered on this stellar drama. — Fred
Matt Roush: Looks like lots of folks (nearly 8.5 million, according to Nielsen) sampled the Accused premiere, starring Michael Chiklis, on Sunday night after watching the 49ers beat the Cowboys — although this was an awfully serious hour to schedule following a daylong football binge, so I hope some of them come back on Tuesday. As I noted in my review, a drama anthology is a risky thing for a network to attempt these days, and I give Fox credit for airing something with such ambitious intent. Now they just need to stick with it.
That's all for now. We can't do this without your participation, so please keep sending questions and comments about TV to [email protected] or shoot me a line on Twitter @TVGMMattRoush. (Please include a first name with your question.)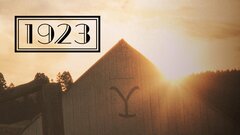 1923
where to stream