Kristin Chenoweth Regrets Not Pursuing Legal Action After Injuries on 'The Good Wife'
In her new book, I'm No Philosopher, But I Got Thoughts, Kristin Chenoweth reveals she truly regrets not suing CBS after being injured while filming the network's drama series The Good Wife in 2012.
During Watch What Happens Live on Monday, the multihyphenate, who joined The Good Wife in a recurring role in 2012, opened up about the incident and her decision not to take legal action against the network.
While filming a Season 4 episode on-location, she says she was struck by a piece of lighting equipment, which landed her in the hospital with multiple serious injuries. "I heard, like, a flagpole sound. I literally heard, 'We're losing the light.' I heard, 'Action.' And I woke up at Bellevue," she told host Andy Cohen. "It hit me in the face and it threw me into a curb. Seven-inch skull fracture, hairline, and teeth and ribs."
The injuries were severe enough that she was not able to complete her story arc on the show and never returned following her injury. Chenoweth's father advised her she should sue after she sustained such serious workplace injuries, but she didn't pursue legal action out of fear and anxiety about going up against the media conglomerate. She now regrets not listening to her dad's advice.
In an interesting turn, Chenoweth shares that her doctor credited her hair accessory for saving her life: "My hair extensions, you know, made the hairline fracture go together. My doctor said, 'What are these metal things?' And I said, 'They're hair extensions.' And he said, 'They saved your life,'" she continued. "So, anyone who wants to get hair extensions should, for your health."
Watch the clip below:
Kristin Chenoweth says she regrets not pursuing legal action against CBS for her injury on The Good Wife set: "I didn't do it out of fear & anxiety, so don't ever let fear ruin your life." @KChenoweth #WWHL pic.twitter.com/efVTVVwUco

— WWHL (@BravoWWHL) January 17, 2023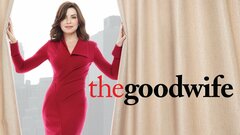 Powered by