Eileen Davidson Dishes on Her 'The Young and the Restless' and 'Real Housewives of Beverly Hills' Gigs
It's been 34 years since Eileen Davidson made her debut on CBS's The Young and the Restless and she's still one of the soap's brightest and most adored stars. Just one problem: Her character, fabulously gorgeous cosmetics mogul Ashley Abbott, can't seem to land a man. What's up with that? The Emmy-winning Davidson gave us her two cents on the matter, and also weighed in on shrink sessions, missing panties and other big dramas happening on her primetime series the Real Housewives of Beverly Hills.
Y&R's new head writer Sally Sussman recently told us that Ashley's romance problem stems from you being so "powerful" that few actors can match you. Uh, that's a compliment, right?
I don't completely agree but…okay. It's not the first time I've heard it. I used to get that from [Y&R cocreator] Bill Bell when I was in my 20s.
You certainly had no trouble sparking with Eric Martsolf (Brady) when you appeared on Days of Our Lives.
Hey, I had a very good thing going with Eric and I never saw that one coming. I could never have predicted it. I didn't know him, never auditioned with him, but we had fantastic chemistry, so who the hell knows? [Laughs] I sure don't. But I don't take [what's happening at Y&R] personally. Nor do I feel the ball's in my court. I make story suggestions, share my thoughts. Not in an aggressive way, but I certainly don't sit around going, "Whatever." I have faith Sally will make something happen. In the meantime, Ashley is yelling a lot at Jack and Phyllis.
Yelling is good.
And she's giving the stink eye to Gloria. So she's back in the groove. And there's some really interesting business and family stuff going on. The writing has so many more levels now. Sally likes to go deeper. She likes to push the envelope and I appreciate that. I would love it if she did something completely different with Ashley, which really hasn't been done in decades—not since she had an abortion and lost her mind over her baby with Victor.
RELATED: The Young and the Restless' New Head Writer Sally Sussman Answers Our Burning Questions
Well, she does have the nutty gene.
She does. [Laughs] Big time!
Sally also told us she felt that killing off John, the Abbott family patriarch, was a colossal blunder. Thoughts on that?
It was one of the worst decisions ever. I remember when it was happening. I was, like, "Whaat? Are you kidding me?" And there was nothing written for Ashley and her father at the end. I actually had to ask to have a scene at his bedside. Throwing all of that great history out the window! Crazy, huh?
Ashley does have socially-inept computer geek Ravi (Abhi Sinha) madly crushing on her these days. Please tell us he won't turn out to be a psycho stalker.
I asked that question and got an adamant "No!" I don't know what the bigger picture is for them, but I like working with Abhi a lot. It's not a bad way to spend your day.
This is actually Ashley's second nerd "romance" in a row. There was also Michael E. Knight's wackadoo character, Dr. Simon Neville, and that went nowhere. I don't mean to beat a dead horse but this is getting kinda ridiculous.
How do you really feel?
Would you go back to Days if you had the chance? After all, they gave you an Emmy when you acted over there.
I'm open to anything. I have extreme amounts of love for Salem and for my character, Kristen, and feel very loyal to that show. But Y&R is my job right now and I wouldn't ever want to do anything that pissed anyone off.
Your Real Housewives of Beverly Hills cohort Erika Girardi—aka Erika Jayne—was a hoot on Y&R as sassy real estate broker Farrah Dubose. Will she return?
I've made a phone call to say, "Let's get her back on!" She was terrific. And Ashley needs a house. If you'll notice, you never see her at home. Apparently, she's living under a bridge somewhere. With a cat. And a shopping cart.
RELATED: The Real Housewives of Beverlly Hills: Erika Girardi on on Her Double Life
Speaking of RHOBH, you went into it determined to take the high road, which can't be easy with desperate mean girls like Lisa Vanderpump and this season's new villain, Dorit Kemsley. Do you feel you've succeeded?
I just try to be myself. Sometimes I take the high road, sometimes I don't. The thing that makes this reality gig so hard is that you are constantly voicing thoughts you'd normally let slide or keep private. Like, I might say to my husband, "Boy, she was a real a–hole!" But now I'm on TV going, "You're an a–hole!" [Laughs] I just do the best I can.
Explain how this show works. For example, you agreed to let the cameras cover one of your shrink sessions. Was that your idea or did it come from the producers?
It was my idea.
But why would you open yourself up to that, especially when you've been struggling with so much personal loss? Your mom, brother, two sisters, a niece, a close cousin and your father-in-law, Dick Van Patten, all died within a very brief period.
It wasn't easy but it's what's happening in my life and I'm not going to pretend it isn't. After I did it, I was, like, "Holy crap! What have I done?" On one hand I was embarrassed to share all of that with the world but, on the other hand, it wouldn't be authentic to hide it and make it look like everything is fine.
But how authentic is RHOBH, really? The season story arcs seem so manufactured. There would have been very little drama last season if Lisa Rinna hadn't mouthed off and intimated that Yolanda Foster's Lyme disease was somehow connected to Munchausen's syndrome.
Lots of things happen and lots of things are said but that's what the producers chose to focus on. It's a show. They focus on what they feel will be the most interesting, titillating, controversial thing. Lisa Rinna is who she is, and it wasn't going against her character to say something like that. I would probably not have done that, but I'm not Lisa. There are things I'd do or say that Lisa wouldn't.
And there wouldn't be much drama this round if Erika hadn't shown up for the White Party with no panties and accidentally given Dorit's creepy husband a free show.
What happened with Erika was certainly not planned. She would never allow that. Every season morphs and changes but, I assure you, nothing is scripted.
So the producers never push you in a certain direction when they smell pay dirt?
Oh, they might say, "You really need to talk about such-and-such tonight. We need to try to get some resolution." That's about the only real note that we get.
How has your life changed since you started on RHOBH?
My son says he liked it better when I was only recognized once a year.
So are people just throwing cool freebies at you these days—clothes, shoes, meals in hot restaurants?
No. I don't live in that world. I don't even live in Beverly Hills. We live a normal, quiet life in Malibu and even there I'm small potatoes. Nobody cares what shows I'm on. But the feedback to my being on RHOBH has been very positive and, so far, it all seems to be okay. I am constantly taking the temperature in the family, making sure everyone is still feeling good about it. Trust me, if the response was negative, you and I would be having a very different conversation right now!
So you'll stay with RHOBH as long as they'll have you?
Why not? People judge you no matter what. I've heard it all. "You shouldn't be doing a soap opera." "You shouldn't be doing reality TV." Everybody has an opinion but, as time marches on, I'm still standing. [Laughs] And there's a lot to be said for that.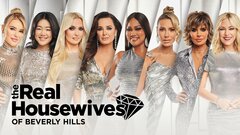 Powered by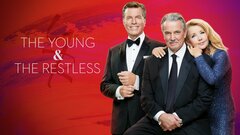 Powered by