'The Young and the Restless' New Head Writer Sally Sussman Answers Our Burning Questions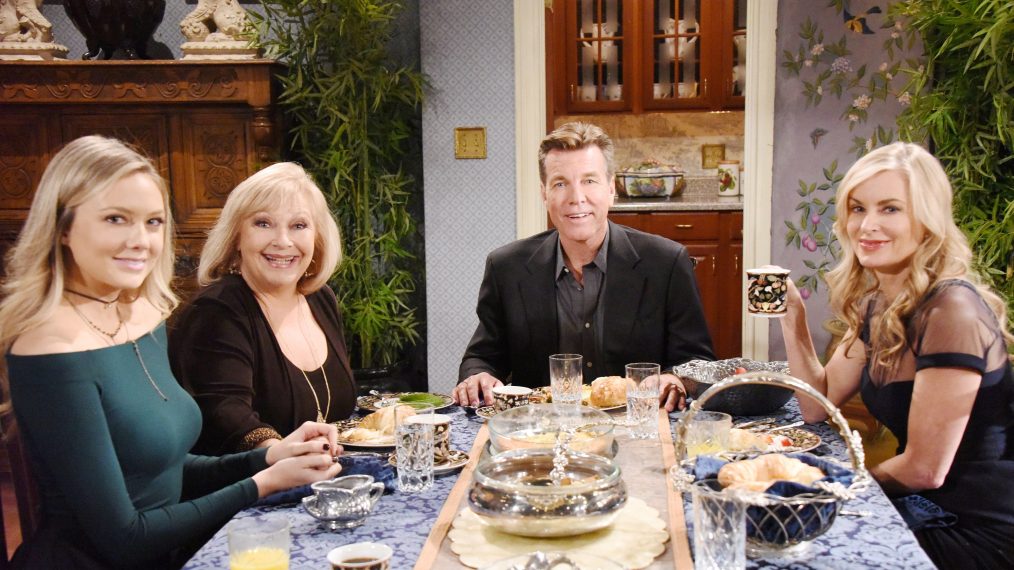 Help is here. Back in the day, Sally Sussman was one of the most gifted and revered writers at The Young and the Restless, working alongside its legendary cocreator William J. Bell from 1984-89—widely considered the show's golden era. Now she's back at this troubled CBS juggernaut as head writer and co-executive producer and longtime fans have greeted the news with both relief and ecstasy. Sussman, who created the groundbreaking, multi-racial soap Generations and also served as head writer at Days of Our Lives, wasn't planning a return to daytime drama. In fact, she had moved on to a career as a documentary filmmaker—her newest venture, Midnight Return: The Story of Bill Hayes and Turkey, had its world premiere to great acclaim at this year's Cannes Film Festival. So this homecoming isn't just exciting and energizing and the best thing to happen to Y&R in years. It's really kind of a miracle. Here, in this exclusive interview, Sussman gives us a preview of her first episode—airing December 7—and her longterm plans for Bill Bell's treasured serial.
Welcome back! I hope you know how happy this news has made the old-school fans of Y&R. We've been yearning for it, praying for it, begging for it.
The response has been so heartening! The enthusiasm of the fans on the message boards has touched me a lot. I loved Bill Bell and it's a real testament to his talent that, even with all the not-so-good changes at Y&R over the last few years, the show is still on the air and still relatively solid. That's due to what Bill created. But I won't lie. What's happened to Y&R, and what's happened to daytime in general, makes me sad. There have been people hired to write this show who didn't know the history.
And, worse yet, didn't care that they didn't know the history. It's like being cavalier was a prerequisite for the job.
You have to be born to this kind of work. Bill used to always say, "You have to be inside it." Some people take the gig just because gigs are hard to come by.
That's why it's been extra incredible to hear you've brought back Kay Alden, another great Bill Bell protégé.
I wouldn't have done this without her. To my mind, Kay is an indispensable writer. I have great respect for her skill and her history with the show. So it's been very exciting. I hear people talk about how they watched Y&R with their mothers and grandmothers and how all they want is the show they fell in love with. Well, I hope to give them that show. I highly respect the fact that the fans know this show isn't working.
Yet how realistic is a return to the glory days? Bill is gone. Times have changed. Can we really go home again?
The irony of this whole thing is that, while soaps are said to be dying, the serialized format is thriving today like never before—in primetime, in cable, even in the big movie franchises. How ironic is it that the genre that was once at the cutting edge of storytelling is now stuck doing stories about stolen babies? There is so much to write about today, so much to talk about, and that's what Bill did. When people want to see the old Y&R recreated, what they mean is that they want honesty with the characters. They don't want a show driven by plot or incident.
Do you believe it's possible to grow an audience today, or is maintaining the status quo, ratings-wise, the best we can hope for?
Y&R has a bigger audience than, say, Mad Men, but Mad Men had a devoted audience. You didn't dare miss it. That's where daytime has missed the boat. It has failed to make the shows cultish and contemporary. Now Brad Bell certainly makes The Bold and the Beautiful contemporary. But the others have gone completely the opposite—it feels like you're watching the 1980s again. That's why people don't talk about soaps much anymore, certainly not in the mainstream conversation. I have issue stories I want to tell, if the network [will let me], stories that can make Y&R relevant again. The genre isn't dead yet, thank God. Y&R still gets over 4 million viewers. First, we must keep the audience we have, but I do believe we can bring back some of the lapsed viewers and make them want to see the show again. That will be the test.
Before we look to the future, let's bring up the uncomfortable past. You returned briefly to Y&R in 2005 to work under head writer Lynn Latham, whose reign was a bloody disaster. A decision you regret?
It was horrible. After that, I never thought I'd come back to daytime. And the way it ended was not nice. It was badly handled. It was all incredibly frustrating. I grew up when daytime drama was cutting edge. I got frustrated when the genre began to lose its glow and frustrated with the serious dumbing down of the shows. I'm not just talking about Y&R. The Erica Kane un-abortion story on All My Children was the death knell for me. I was attracted to Y&R from the very beginning, but I really loved AMC, as well. Agnes Nixon did some groundbreaking, news-making stories back in the day, and so did Bill. That's why I feel very sad about what's happened to the show since he died. Lynn Latham was writing about Nazis!
And reliquaries!
The episode that killed Y&R for me was when Victoria went to the art supply store and then made a copy of a 9th century reliquary in her hotel room. Talk about jumping the shark.
And remember when Latham had Victor—daytime's ultimate alpha dog—contract that rare form of epilepsy that had him arranging flowers, creating origami and taking dance lessons? What a nightmare.
It was humiliating. Well, Lynn fired all of us in 2006. Jack Smith and I got fired the same day, Kay a month later. And I'm the kind of person who, when I leave a show, it's over for me. I never watch again.
So what can we expect on December 7? Sometimes a new headwriter's work is clearly evident on Day 1. Sometimes, it's more of a slow roll-out. How will it be for you?
You will see a difference right away. The very first scene of my first episode starts with an Abbott family breakfast.
A Bill Bell classic!
And it will be a real scene, like in the old days. I want to get back the spirit of Y&R, which to me is topical, multi-leveled storytelling with extended scenes—none of this choppy-chop-chop-chop stuff—and stories that give the audience a real payoff.
RELATED: Beth Maitland (aka Traci Abbott) Returns to Y&R
Looking at the canvas of characters, who is most important to you?
I see eight stalwarts. They are the indispensables. In no particular order: Nikki, Victor, Jack, Ashley, Nick, Sharon, Billy and Victoria.
Let's talk Victor and Nikki. Do you see them remaining together?
I think Eric Braeden and Melody Thomas Scott are still extremely viable as a couple. They are both so great together. Because I have not watched Y&R, I can let my mind go back to the way some of these landmark characters were 10 or more years ago, and write them with that in mind. Victor Newman will be the Victor I remember. There will be none of that Stefano DiMera mustache-twirling villain stuff. The same goes for Nikki. Melody is money in the bank. This is a woman who can deliver. I see her as the powerful matriarch, the doyenne of Genoa City society.
Thoughts on the never-ending Jack versus Victor rivalry? Does Jack have to be such a wuss?
Their hatred and animosity will always be there, but I don't want to drive major story with that. For now, I'd like to stay away from it because the problem with that is that Victor always wins.
He's the roadrunner.
Yes! And Jack is the coyote who can never get the anvil to land properly. Enough. The show has been hamstrung by that. Yes, there are certain plot developments I must take into account, but for the most part I am not influenced by what's happened in recent years. I am definitely ignoring certain things that just seem absurd to me.
For example?
Jill being Katherine's daughter. I think that caused real problems. Things never worked well for Jill after that.
Ditto when they made Jill and Lauren sisters—an idea that went absolutely nowhere.
That's also something I'm choosing to ignore and will probably negate at some point. It makes no sense. It was completely physically impossible! I wrote for the show back when Jim Storm was playing Lauren's father—I named him after my friend, Neil—and the character was the same age as Jill so how could he possibly be her father? I just don't know how they spun that.
What other problems need to be addressed?
I do believe it was a mistake to make Devon Katherine's grandson and leave him with $2 billion. It has left him without drive, without a goal. What does he want? What does he strive for? I don't think those questions were ever asked, so we need to fix that.
Yearning seems to be so passé. It used to be an essential ingredient in soaps. Now everybody's rich. Everybody has access to a private jet.
Yearning is in the very DNA of Y&R! This show started with the Brooks family and the Foster family—the haves and the have nots. Jill was a manicurist reading movie magazines. I think, in general, there has been a serious lack of thought over the last few years. There was a taking of the audience for granted, thinking they would always be there. There was a lot of complacency and a lot of dumbness. [Laughs] But, hey, I've also written some turkeys in my time.
So did Bill Bell if we're being honest here.
And he'd be the first to admit it! It's part of the deal. Being a head writer on a soap is the hardest writing job, bar none. Mistakes will be made.
But Bill didn't need the audience to tell him when he'd gone off the rails. He was the first to know it and if he decided one of his stories was crap it was gone by Tuesday. With no explanation.
Exactly. He'd be the first to say, "This s–t isn't working." And then he'd end it and move on. Now nobody admits anything.
In creating Jonelle Allen's remarkable character Doreen on Generations, you were the first soap writer who had the balls to give us an African-American villainess. So I'm guessing you probably spark to Hilary.
I do! I love Mishael Morgan and I love that character. And I think that GC Buzz is a good contemporary arena. I want to continue to work with that. And I still love Jonelle Allen! My fantasy is to bring her onto Y&R as Hilary's social-climbing aunt. We need catalysts like that on the show, which is why we've brought back Judith Chapman as Gloria to be involved in a story with Michael and Lauren. We need that energy.
Can we get back the old Lauren?
She will return to the feisty and clever Lauren we knew.
And Jill?
She's going to experience a serious personal crisis that will cause her to reevaluate her entire life.
Regime after regime has failed to find anything substantial—much less dynamic—for Eileen Davidson to do. Ashley always seems to be an accessory in other people's stories. Eileen is a freakin' superstar! Why can't writers write for her? Where's her great romance?
Here's the problem: Eileen is a very powerful performer and there are very few men that she's really worked well with over time—very few who can match her. And that's going all the way back to 1982 when she first came to Y&R. I wrote her exit story on Days, so I know her power. I still believe that Ashley was always best with Victor. I also remember the great Jack-Ashley scenes. She's been so nice to her brother, Jack, all through this recent Billy situation but, back in the day, they hated each other. They used to fight like crazy. They were once so different from each other and now they're like the same person. OK, people get older, they change, they mellow. I can buy that. But there used to be something very electric there. What I'm creating for her is an unexpected soulmate story—a story with someone who is not going to be the love of her life, but that someone is going to leave her open to one day having the love of her life. Eileen is too important to the show. Too vital. I am determined to make this work.
What else? We're on a roll here!
Well, for years there has been a template that must go away: Two characters meet. The first week they kiss. By the second week they're in bed. And by week six one of them has turned crazy and become a stalker and then goes off to the crazy house. The Carmine story comes to mine. I would have gotten two years out of that situation. He went mental overnight. So no more of that. People go crazy too easily. They did it to Sharon Newman.
And what about Sharon? What's your plan there?
I have big plans for her and Nick. And Sharon is going to embark on a new goal that surprises everyone in Genoa City—one that brings a new person into her life. That's another problem. We really need to build some longterm romantic couples. You have Nick and Sharon and Billy and Victoria, but neither couple is currently together. Where is the couple that is actually together that we want to root for? That couple doesn't exist. We have to create some. We may need some people from the outside because the cast is so unbalanced right now. There are so many single women and I don't know who to pair them with because there are very few men—Billy, Nick—who aren't attached. Besides you can't just put two people together and call them a supercouple. I'm looking right now for the unexpected, but the problem is everybody's related or connected. There is no wow couple. You could maybe put Phyllis with Neil, and Billy with Hilary or Nick with Hilary. But they would really have to jump off the screen like the great supercouples do.
RELATED: Sharon's Explosive Baby Secret
What about Nick not being Christian's father? Will that be revealed soon?
I'm not playing it at all. Adam is off the show. And Justin Hartley will never be back. He's too successful now. He's gone.
So no recast?
I don't see that we need it. Nick believes this baby is his and for all intents and purposes, it is. When and if an Adam comes up, then we'll deal with it. I'm not looking to bring that character back nor do I want to do a paternity reveal involving a character who is off-camera. Unless there is a compelling reason to have Nick learn the truth, I see no reason to go there. What purpose would it serve to do it now? Look, how long did Bill Bell play the truth about Michael Horton's paternity on Days of Our Lives? [Laughs] He got like, what, 10 years out of it?
The Billy and Phyllis hookup left both characters hugely unsympathetic. There's no reason to give a damn about either one.
They're unlikable. I agree 100 percent. That story was done at the expense of both characters. They will not be together anymore. That ship has sailed. It's one thing that they were drawn to each other. Phyllis certainly had motive for making emotional decisions. What Victor did to her was absolutely disgusting. But it was wrong to have them be in love.
Are there some things you just can't fix?
Yes. [Laughs] But I still have my fantasies. I jokingly say that I would love to write a scene where Ashley comes downstairs first thing in the morning and says: "Wow, I had the most terrible dream last night that Dad died." And then she'd look into the dining room and there would be John sitting there at the table. Killing him was the last thing Lynn Latham did before we were fired. We begged her not to do it, but she wanted him to come back like a ghost on Six Feet Under because she was in love with that show. It was so unnecessary and having that character still around now would be so valuable.
This show is desperately without emotional catharsis. There's no reason to cry your eyes out, which is why they keep dragging out poor little dead Delia.
I know. I know. We need real emotion. Real heartache. Again, we need honest characters. We need to give the audience something really meaty. Emotion was Bill's stock in trade. He took it to a really deep level. I would like to strive for that. Another problem is that everyone is just too passive. Devon and Hilary have the only active story on the air right now. You can't get by on just one active story. This show must become binge-worthy.
Explain that.
I would guess that 80 percent of our audience records the show. I read the boards and see people saying, "I watch Y&R but fast-forward through most of it." No! I want you to want to sit down and watch several episodes at once because you're that hooked. Each episode only has 34 minutes of actual programming, so it's entirely easy to watch two or three episodes or even an entire week in one sitting. It's so doable. I want the show to really move. I want to eliminate all the repetition, which I hate. Now your average viewer is only watching once or twice a week. If we can give Y&R momentum—so that people truly cannot wait to see the next episode—we can create more audience that watches more often. So that's the grand plan! [Laughs] Let's you and I regroup in January after you've had a chance to watch the first few weeks. I'm sure we'll have much more to talk about!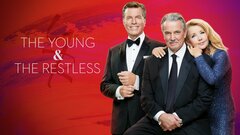 Powered by