TV Insider's Top 25 of the Week (January 9-15): 'The Last of Us,' Golden Globes & More
Bookmark this page because TV Insider is providing you with a handy weekly list. With so much on TV — including new and standout episodes in primetime, streaming premieres, movies, and specials — we're hoping to make it a bit easier for you to keep track of everything you don't want to miss. Every Monday, on our Shows page, we keep track of the 25 shows that excite us for the week ahead. Read on for what to watch the week of January 9-15.
HBO Max's adaptation of the video game, The Last of Us, finally premieres (January 15), and the series starring Pedro Pascal and Bella Ramsey as a single dad trying to smuggle the 14-year-old out of a quarantine zone 20 years after modern civilization has been destroyed by a deadly virus easily tops our list this week. Also streaming is Mayor of Kingstown Season 2 (January 15 on Paramount+), with Mike (Jeremy Renner) dealing with the aftermath of the prison riot and more family drama.
After taking place last year without a televised ceremony, the Golden Globe Awards (January 10 on NBC) are back, with host Jerrod Carmichael, to celebrate the best in TV and film. And taking over CBS one night earlier, on January 9, is the first ever NCISverse crossover. A case involving a dead professor, agents kidnapped, and a hitman brings together the NCIS, NCIS: Hawai'i, and NCIS: Los Angeles teams.
Back for its second season is Your Honor (January 15 on Showtime), with Bryan Cranston's Judge Michael Desiato seeking redemption. And over on the Hallmark Channel, a new family drama, one with a time-travel twist, The Way Home (January 15), premieres, starring Andie MacDowell, Chyler Leigh, and Sadie Laflamme-Snow.
Related
The only show returning to our list from last week is The Resident (remaining at #15).
Which other shows make our Top 25 of the week? And where do all of these shows, movies, and specials fall in our must-see rankings? Click here to find out, then sound off in the comments with your buzziest shows of the week.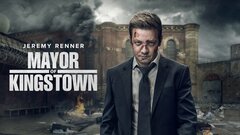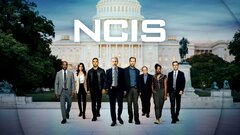 NCIS
where to stream