'The Last of Us' Creator Previews Joel & Ellie's Connection in the TV Series
Beautiful storytelling is at the forefront of The Last of Us, an emotional but brutal postapocalyptic journey of survival based on the popular video game.
In the United States of 2033, a mutated fungus has destroyed civilization, and single dad Joel Miller (Pedro Pascal, The Mandalorian) must smuggle a 14-year-old girl, Ellie (Game of Thrones' Bella Ramsey), out of a harsh quarantine zone.
"The characters are in a totally different place each episode, but the through line is always Joel and Ellie," says co-writer Neil Druckmann, who also created the game.
"Everything is built around that connection and its evolution, from when they first meet and don't like each other to how they learn to care more and more and make greater sacrifices for each other."
Translating that to TV was a thrill for co-writer Craig Mazin (Chernobyl), who dubs this his largest production — "and I've been involved with some big ones!" With roughly 200 shooting days, "Calendar-wise, it was about a year." A world could end in that much time!
This is an excerpt from TV Guide Magazine's 2023 Preview issue. For more inside scoop on what's coming to TV and streaming in the new year, pick up the issue, on newsstands now.
The Last of Us, Premieres Sunday, January 15, 9/8c, HBO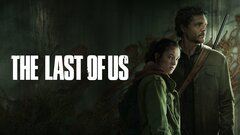 Powered by