AMC Cancels '61st Street' Season 2 & Pulls 'Invitation to a Bonfire' From Schedule
AMC Networks has scrapped plans to move forward with 61st Street Season 2 and an adaptation of Invitation to a Bonfire.
The news hails from Variety which reports, "The decisions were made as part of cost cutting measures announced by AMC in December 2022, in which the company stated it would take write-downs for up to $475 million. That figure included $400 million for 'strategic programming assessments' and $75 million for 'organizational restructuring costs,' per an SEC filing."
As part of that restructuring, AMC Networks announced that it would cut its U.S. workforce by 20 percent, or about 200 people. Christina Spade has also stepped down as the company's chief executive.
Orphan Black and She-Hulk's Tatiana Maslany was set to star in and executive produce Invitation to a Bonfire which reportedly shot four of its six-episode season. Set in the 1930s at an all-girls boarding school in New Jersey, the show is inspired by Vladimir and Vera Nabokov's co-dependent marriage.
It follows Zoya (Freya Mavor), a young Russian immigrant and groundskeeper, who is drawn into a lethal love triangle with the school's newest faculty member, Leo (Pilou Asbæk) — an enigmatic novelist — and his bewitching wife Vera (Maslany) who is his editor and his everything.
Meanwhile, 61st Street which stars Courtney B. Vance and focuses on the criminal justice system in Chicago had concluded shooting on Season 2, leaving one to wonder if it will find life elsewhere along with Invitation to a Bonfire. Only time will tell for certain. Stay tuned for more on the cuts as AMC continues to settle into this latest phase of programming.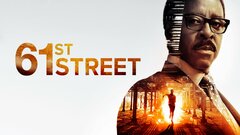 Powered by