'New Amsterdam': Helen's Return Leads Max to Make a Major Decision (RECAP)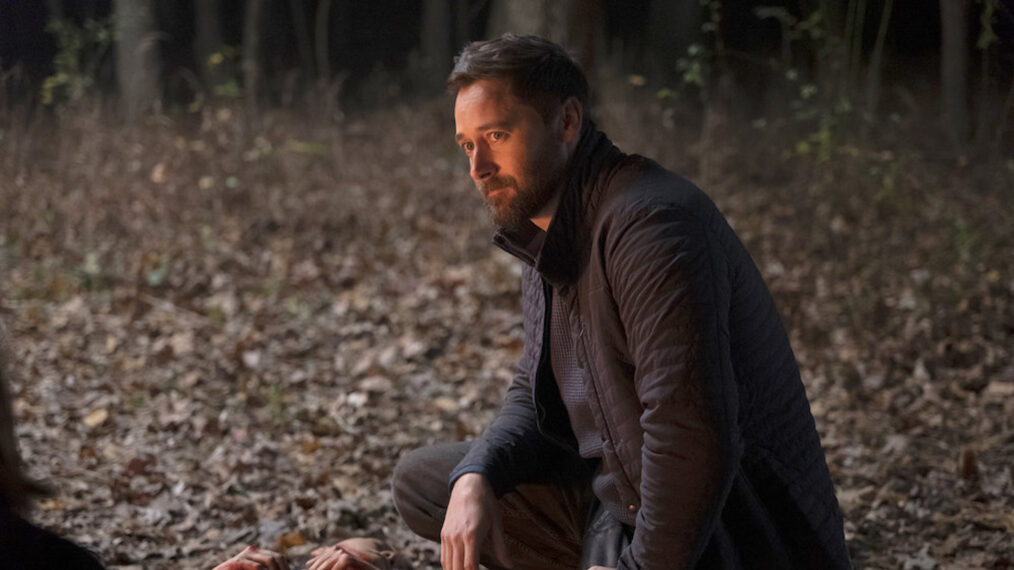 Falling
Season 5 • Episode 11
[Warning: The below contains MAJOR spoilers for New Amsterdam Season 5 Episode 11 "Falling."]
Dr. Max Goodwin (Ryan Eggold) goes from "how can I help?" to "how can I avoid?" in the last New Amsterdam winter premiere. After learning his ex-fiancée Dr. Helen Sharpe (Freema Agyeman) is back in New York, Max is struggling.
Dr. Floyd Reynolds (Jocko Sims) laughs when he finds out, but Max doesn't think it's funny, especially given that the progress he'd been making with Dr. Elizabeth Wilder (Sandra Mae Frank) ground to a screeching halt the moment that he saw his ex on the TV. Max doesn't know if he's going to see her — she hasn't even reached out — but Reynolds thinks he should at least be curious if she still has feelings for him or came to New York for a reason. But, as Max admits, he can't open that door and fall back into something he worked so hard to get over.
And so instead he tries to make things right with Wilder. (The best part of this? Conner Marx's Ben gladly fleeing the conversation.) Wilder understands that they both have pasts, but she refuses to be part of someone else's romantic drama (just another reason why we love her). Max wants a do-over … and then Helen texts asking if she can see him. And so Max leaps at the opportunity to take over a patient's day-long team building trip reservation, roping in Dr. Lauren Bloom (Janet Montgomery), Wilder, and Dr. Iggy Frome (Tyler Labine) — who gladly leaves his divorce papers unsigned ("yes, thank you, thank you"). Reynolds' friend's son is in the hospital, so he's not going anywhere. But Max isn't fooling anyone; they all know exactly why he's eager to get off the grid (especially after Helen texts again, suggesting they meet up at a usual spot).
Things seem to be looking up for Max as they get going on the excursion. He and Wilder are back to how they were before she turned down his date. After rappelling off a cliff — which their guide says will help them figure out what they really want — Max is ready to show Wilder the texts from Helen. And then the guide falls, and with the rock face unstable and boulders trapping her foot, it's a good thing she has doctors with her because they have to amputate to save her life.
Max blames himself for taking them out there just because he was trying to avoid Helen. For months after she left, he would've done anything to see her again, just to ask her why, he tells Bloom. She thinks he's doing the right thing, comparing him seeing his ex to her going to see 100mg of Adderall. Whatever she has to say won't help. But Wilder, after Max does eventually show her the texts, has a different opinion: He should go. He needs to, to look at her and decide what he really wants, as she sees it, because "you can't run forever. At least not with me."
And so Max does go to the bar and watches Helen from outside … only to them leave and go to Wilder's. "You told me to make a choice," he explains before kissing her! But wait, that can't be it with Helen, right?!
Meanwhile, Iggy volunteers to go get help after the guide falls and seemingly comes across a lost kid (Max Malas) — who is obviously himself younger (we'll excuse the doctor for not figuring it out sooner, given the head injury he'll later discover he has, the cause of said hallucination). Young Iggy recalls how he ran away when he was a kid, only to come back, and calls his adult self out for his emotional issues. Why go back (a.k.a. to Martin)? Iggy realizes the price of a better life, that it's scary to walk away from good things even knowing you have to in order to move forward.
And so when Martin (Mike Doyle) comes to the ED to check on Iggy near the end of the episode, the divorce papers have been signed. Iggy admits that he's had a hard time accepting what they had is over, but "sometimes to move forward, you have to leave something behind. Our marriage is over, I am certain of that now." Martin remarks that he seems OK with it, and Iggy explains he finally knows direction he wants to be headed in, so… "Martin, will you go on a date with me?" Will Martin say yes?
New Amsterdam, Tuesdays, 10/9c, NBC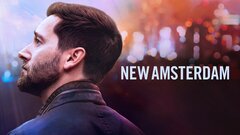 Powered by