Dolly's 'Mountain Magic Christmas' and More Holiday TV, Leslie Jordan's Final 'Kat' Episode, All About Branson, Ava Gardner's Star Rises
Dolly Parton's Mountain Magic Christmas
Living legend Dolly Parton goes meta with her latest TV-movie charmer, which goes behind the scenes of the making of a live Dolly Yuletide special, filmed on location at Tennessee's Dollywood. It's a down-home comedy of backstage errors and delights, with plenty of music, 19 tunes in all including "9 to 5" and "When Life Is Good Again," featuring guests Jimmy Fallon, Jimmie Allen, Miley Cyrus and as the Three Wise Mountain Men, Willie Nelson, Zach Williams and Billy Ray Cyrus. If you miss it, NBC airs it again on Dec. 21. Followed by Deck the Wall: A Holiday Spectacular (10/9c), a special episode of the game show The Wall, in which Cassandra, a mother and pastor from Aurora, Ohio, teams with social-worker daughter Victoria to answer holiday-themed trivia questions, hoping the balls drop in their favor for some big money.
Call Me Kat
One more chance to savor the scene-stealing of beloved comic character actor Leslie Jordan, who filmed his final performance for this sitcom before his untimely death in October. The episode revolves around Kat's (Mayim Bialik) Friendsgiving dinner, with a murder mystery theme that doesn't sit well with her guests, while Phil (Jordan) has a romantic dilemma. He will be missed.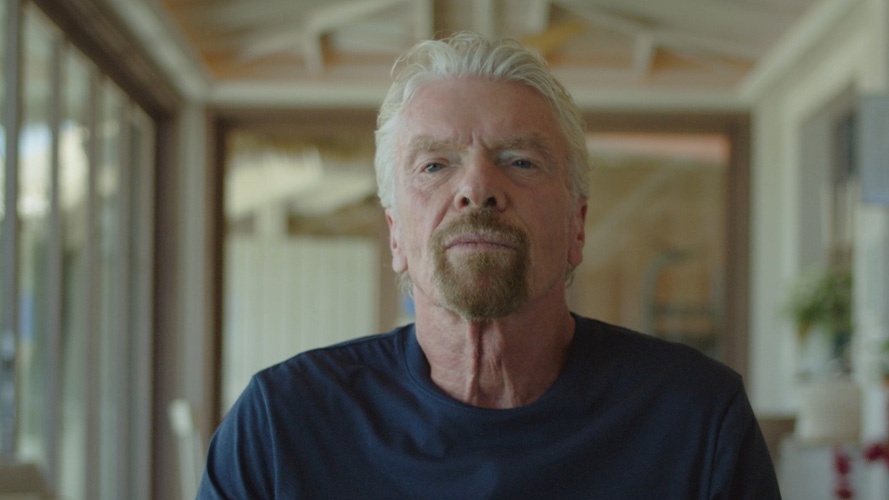 Branson
A four-part docuseries from filmmaker Chris Smith (100 Foot Wave) profiles the adventurous billionaire entrepreneur Richard Branson, who sits for an interview shortly before his historic July 2021 space flight aboard the Virgin Galactic's VSS Unity. The first chapter follows his youthful exploits as he leaves school as a dyslexic teenager, creates a magazine and a mail-order record business that would lead to his triumphant launch of Virgin Records and megastores.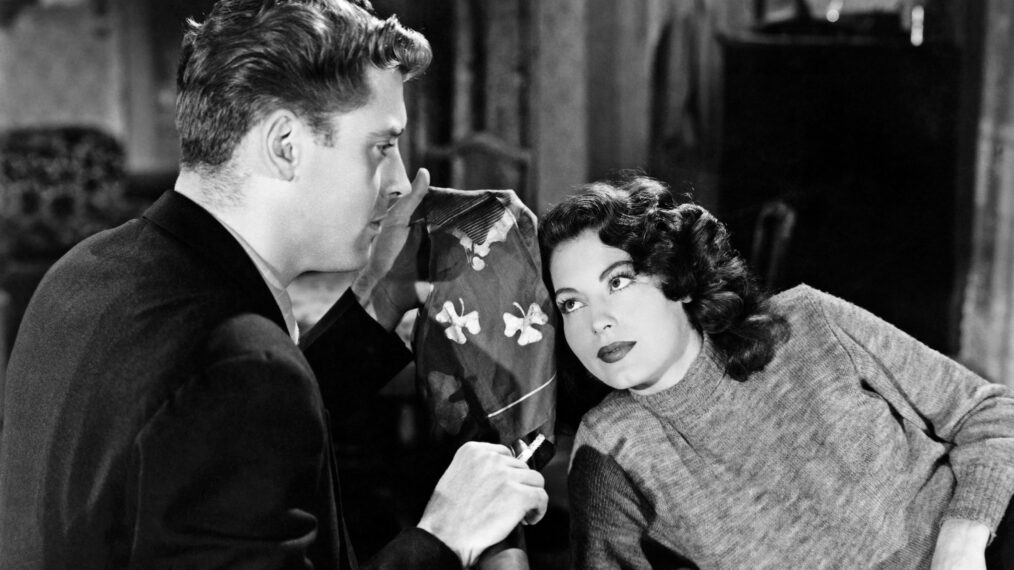 The Killers
The vintage movie channel's "Star of the Month" is the glamorous cinema siren Ava Gardner (1922-1990), whose breakthrough performance as femme fatale Kitty Collins in the Hemingway-inspired 1946 film noir classic launches a month-long tribute on Thursdays. Followed by her appearance opposite Clark Gable in 1947's The Hucksters (10/9c), a sendup of radio advertising.
More from the ever-popular Yule TV Log:
Sesame Street's The Nutcracker (streaming on HBO Max): The Tchaikovsky classic gets a Sesame Street spin courtesy of Elmo and his puppy Tango, who speaks for the first time.
A Hollywood Christmas (streaming on HBO Max): More meta holiday fun in a making-of-a-Christmas-movie flick starring Jessika Van as the harried filmmaker who clashes, then falls for, the studio suit (Josh Swickard) supervising production on a backlot in July.
Serving Up the Holidays (8/7c, Lifetime): Britt Irvin and Zach Roerig are rival chefs learning to whip up some Christmas spirit at a villa's holiday cooking retreat.
Rolling into Christmas (streaming on BET+): Rhyon Nicole Brown and Donny Carrington are former childhood sweethearts who bonded over roller skating once upon a time. Can they recapture the magic when they reunite 15 years later?
Inside Thursday TV:
Frozen II (8/7c, ABC): The broadcast premiere of 2019's hit animated sequel is followed by a rebroadcast of a 2019 holiday-themed episode of America's Funniest Home Videos (10/9c).
Flip or Flop: The Final Flip (8/7c, HGTV): Tarek El Moussa and Christina Hall reunite for one more house flip—fittingly, in Sunset Beach, California—then ride off with some reminiscing. Followed by the series premiere of Luxe for Less (9/8c), where luxury home designer Michel Smith Boyd offers tips on how to create a high-end look without breaking the bank, or as his clients put it, achieve "a yacht life on a pontoon budget."
Ghost Adventures: House Calls (9/8c, Travel Channel): The crew investigates haunted houses in this spinoff, starting with a dark force in a California home that has attached itself to a husband who wants answers before his family is torn apart.
The Territory (10/9c, National Geographic): A documentary follows the battle over preserving the Brazilian Amazon rainforest when the Indigenous Uru-Eu-Wau-Wau people fight to keep the protected land from being burned and cleared by farmers and illegal settlers. Available for streaming on Disney+ starting Friday.
Gossip Girl (streaming on HBO Max): More glossy teen angst is on the Season 2 syllabus as the updated revival of the CW series picks up in the second semester of Junior year, with Gossip Girl creating more havoc on social media. Also back for a second season: the comedy Sort Of, starring series co-creator Bilal Baig as Sabi, the non-binary millennial offspring of Pakistani immigrant parents.
Mr. Saturday Night (streaming on BroadwayHD): Billy Crystal earned a Tony nomination reprising his 1992 film role, as faded TV comedian Buddy Young Jr., in a recent stage musical from composer Jason Robert Brown.
Agatha Christie's Hjerson (streaming on Topic): A Swedish comedy-mystery revives Christie's character of criminal profiler Sven Hjerson (the creation of fictional mystery writer Ariadne Oliver), who's brought out of retirement by a TV producer who wants to feature him in a true-crime series.
Inside the Black Box (streaming on Crackle): Hosts Joe Morton (Scandal) and acting coach/casting director Tracey Moore welcome a second round of celebrity guests to discuss race and show business, including Debbie Allen, Keith David, Jeffrey Wright, Malik Yoba, Wendell Pierce and Ruben Santiago-Hudson.