The Molly Mystery Propels Sleepy Hollow Forward in Season 4 Premiere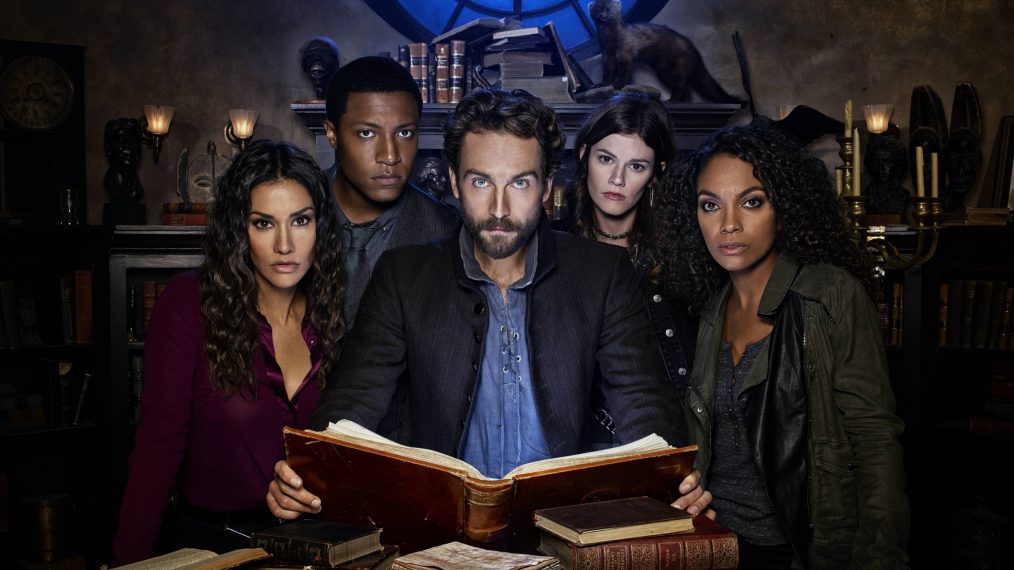 Warning: This post contains spoilers for the Sleepy Hollow Season 4 premiere.
Sleepy Hollow's Molly (Oona Yaffe) is no ordinary child.
The end of the fourth season premiere revealed that Diana's (Janina Gavankar) daughter had been sketching images of a mysterious (to her) man—Ichabod Crane (Tom Mison).
But what do Molly's visions mean? "It's supposed to plant the seeds that there's more to Molly that meets the eye," executive producer Albert Kim teases. "Especially in our world, there are no coincidences; everything is fate. If something happens, they've been drawn together. There's a reason Ichabod and Diana are now partners. There's definitely a strong connection between the two. Finding out what role Molly plays in Crane's life and in that entire journey is basically what informs the whole season."
RELATED: Sleepy Hollow Bosses Tease New Team and New Witness in Revamped Season 4
The new relationship will allow Ichabod to showcase a different side of himself.  "Because he's had issues with setting roots in the modern world, he became very reliant on the relationships he had in the first few seasons with Abbie and with Jenny," executive producer Clifton Campbell says. "The goal for him this season was in addition to him being challenged by a new team that will help him fight supernatural, but [also] open up sides of him that will let him grow. As he goes through the course of the season, allowing that part of himself to come forth and be a part of a new team really lets him frame the leadership role he has reluctantly been grappling with for the first few seasons."
"It also allows him a chance to find his footing a little better and find his identity in the modern world separate from the new team," Campbell continues. "But any time you introduce a new set of characters to a beloved character like Ichabod Crane, you're going to find all new sides to him, and interests that will challenge his relationships and let us explore different sides to Crane."
Sleepy Hollow, Season Premiere, Friday, January 6, 9/8c, Fox