What's Worth Watching: 'The Exorcist', 'Mozart in the Jungle', 'Crazy Ex-Girlfriend' and more for Friday, Dec. 9 thru Sunday, Dec. 11
The Exorcist (9/8c, Friday, Fox): [SPOILER ALERT if you haven't been watching] With only one more episode to go, all hell literally breaks loose in Chicago as the demon inflicts further damage on the Rance family, courtesy of Regan/Angela (Geena Davis, impressively malevolent), who's once again in the clutches of the dread demon Pazuzu. And this isn't the only reason for the high body count this week, given that the evil cabal is targeting anyone who's trying to intervene in their sinister plans for Pope Sebastian's visit—including Father Marcus (Ben Daniels).
Mozart in the Jungle (streaming Friday on Amazon): Escape to glorious Venice for the first half of the third season of this comedy gem, about the colorful maestro Rodrigo (Gael Garcia Bernal) and his embattled New York orchestra. In the first five (of 10) episodes, Rodrigo works his plentiful charms to lure a tempestuous diva (the ravishing Monica Bellucci) out of retirement, and the musical fireworks are dazzling. As is the scenery. Back in New York, the orchestra contends with a labor dispute and lockout, but before it's all over, beautiful music will once again be played. [Read Matt's full review here.]
Crazy Ex-Girlfriend (9/8c, Friday, The CW): If you watched NBC's Hairspray Live! this week and got thinking about the 2007 movie version, you might recall that Brittany Snow (American Dreams) was the spoiled Amber of that version. Now she's Josh Chan's (Vincent Rodriguez III) new crush, which naturally makes her the new obsession of Rebecca (Rachel Bloom) and her bound-by-heartbreak bestie Valencia (Gabrielle Ruiz), who go digging into the personal history of "the enemy, who smells like heaven by the way." Snow nails her big fantasy number, in which she encourages her rivals to "Research Me Obsessively." You know they will, and complications invariably ensue.
Frozen (Sunday, 8/7c, ABC): Let it go? Not likely. The blockbuster Disney animated musical makes its broadcast-TV debut, followed at 10/9c by a new special, The Making of Frozen: A Return to Arendelle, which goes behind the scenes of the movie and looks ahead to a Frozen holiday special in the works for Winter 2017.
The Hollow Crown: The Wars of the Roses (9/8c, Sunday, PBS; check local listings at pbs.org): Surprisingly accessible and impressively epic in scope, this three-week sequel to Great Performances' lavish film versions of Shakespeare's history plays continues with Henry VI, Part 1, in which the young king (Tom Sturridge) sets the stage for a civil war by marrying Margaret of Anjou (Sophie Okonedo). Part 2 airs next Sunday, and on Christmas night, the cycle concludes with Benedict Cumberbatch as the notorious Richard III.
Inside Weekend TV: Netflix's new docuseries Captive (streaming Friday), from producers Simon Chinn (Man on Wire) and Doug Liman (The Bourne Identity), goes deep inside an international array of intense hostage situations. … If her Carpool Karaoke with James Corden this week whetted your appetite for more of the Material Girl, Showtime presents Madonna: Rebel Heart Tour (Friday, 9/8c), a behind-the-scenes concert film following her world tour all the way to Sydney Olympic Park. … ESPN's 30 for 30 series relives a legendary college football rivalry in Catholics vs. Convicts (Saturday, 9/8c), a personal account of the October 1988 face-off between the University of Miami team and Notre Dame. … One of the 1960s greatest comedies takes on a new hue in CBS's The Dick Van Dyke Show — Now in Living Color! (Sunday, 8/7c), with two colorized episodes (supervised by the show's legendary creator, Carl Reiner) airing back to back, including the Emmy-winning "Coast to Coast Big Mouth," in which Laura (Mary Tyler Moore) inadvertently reveals on national TV that Alan Brady (Reiner) wears a toupee. Oh, Rob!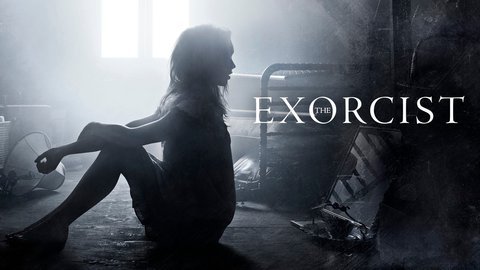 Powered by