Outlander: Bringing the Books to Life in Season 1
Step onto the set of new Starz drama Outlander, deep in the countryside north of Glasgow, and it's easy to relate to series heroine Claire Randall (Caitriona Balfe), a married, English World War II combat nurse suddenly — and mysteriously — thrust back in time to strife-torn 1743 Scotland.
Kilt-clad men and corseted women mingle in the smoky candlelight. Two Irish wolfhounds loll by a massive, blackened fireplace as snippets of Gaelic drift through the stale castle air. And when director John Dahl yells, "Action!" Claire watches in horror as a burly Scottish clansman lands punch after punch on a young Highlander named Jamie Fraser (Sam Heughan), who has valiantly volunteered to endure the punishment for a girl sentenced to a beating. "This is barbarous," she hisses. No, it's just 18th-century justice in action.
"Claire is a fish out of water," Balfe says during a break in filming. "She's incredibly fierce, passionate, stubborn — a very modern woman even for the 1940s, so what's wonderful about her going back to the 1700s is that she's also representing women of our time."
This fiery strength — not to mention the time-bending passion that soon ignites between Claire and Jamie — is the heart of what helped make Outlander a worldwide phenomenon. Since 1991, Diana Gabaldon's wildly popular book series has sold 25 million copies, and the eighth novel, Written in My Own Heart's Blood, debuted at No. 1 on the New York Times best-seller list last June. And with innumerable blogs, websites, Tumblrs, and Facebook pages devoted to all things Outlander, the global fan community just keeps growing. Now, the first treasured tome in the series is finally coming to the small screen.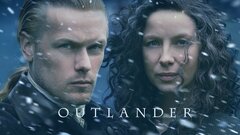 Powered by