'New Girl's Schmidt Needs to Man Up (VIDEO)
For a guy who knows—or thinks he knows—pretty much everything, New Girl's Schmidt (Max Greenfield) is clueless when it comes to blending in with the boys. Especially the ones he needs to finish the renovations on his and Cece's new house. So let's all thank God that the persnickety newlywed has Nick (Jake Johnson) to teach him how to tone down the uptight act and loosen up around the crew working on his kitchen.
In this exclusive clip from this week's episode, Nick gives his bestie some pointers on butching up and in the process proves that some guys will never understand that thin line between chill and shrill.
New Girl, Tuesdays, 8:30/7:30c, Fox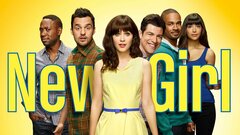 Powered by