'9-1-1: Lone Star': Is the 126 About to Lose 2 Firefighters? (RECAP)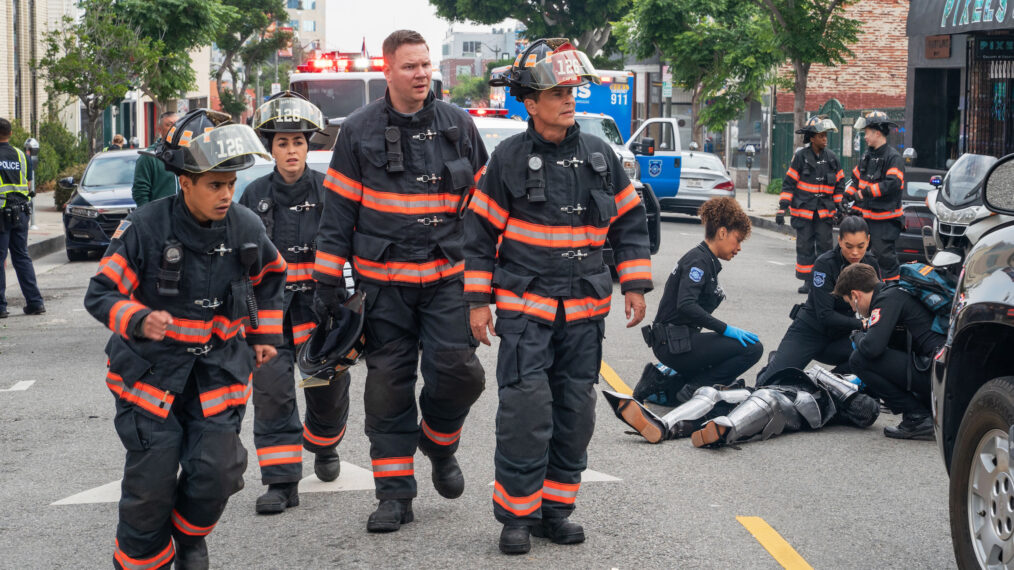 Parental Guidance
Season 3 • Episode 10
[Warning: The below contains MAJOR spoilers for 9-1-1: Lone Star Season 3 Episode 10 "Parental Guidance."]
Paul Strickland's (Brian Michael Smith) future with the AFD is uncertain after his heart attack, and the 126 sees another of its firefighters transfer to another house in the latest 9-1-1: Lone Star episode. But they just all came back together! How much change is going to be permanent?
Let's start with Paul, who's still recovering, but at least he has his 126 family by his side … except for Marjan Marwani (Natacha Karam). The two aren't talking since she didn't stop the doctors from saving Paul's life with an internal defibrillator, which puts his future as a firefighter in question. Judd Ryder (Jim Parrack) tries to put it on Mateo Chavez (Julian Works) to play mediator, but he has his own thing going on. So, Judd approaches Marjan, only for her to tell him she's trying to reach out, but Paul's not responding to her daily calls and texts. As she sees it, the ball's in his court. Mateo, when he goes to see her later, argues that Marjan doesn't need an invitation to help someone.
While Paul's personal life may be a bit of a mess, what about his professional one? Well, Judd's worried he has PTSD and tells Captain Owen Strand (Rob Lowe) they need to push back rather than let him push them away. He doesn't know if he can trust his heart to keep beating, he admits, but they encourage him to fight his demons and help him train to be cleared to return to work. Captain Tommy Vega (Gina Torres) joins them and tries to alleviate Paul's concerns about the defibrillator, likening it shocking his heart back into normal rhythm to a mule kicking him in the chest.
During the practice run, Paul's under the time and feels "like a firefighter" after. But when it comes time for the real test, he doesn't feel ready. So if he fails, he'll try again, Marjan says when she surprises him by showing up. He admits he ghosted her because he didn't know what to say after how he treated her in the hospital. The two make up just in time for Paul's test, during which the defibrillator shocks him … but he keeps going. He's going to be just fine, Marjan knows.
Meanwhile, Mateo is surprised when a bartender calls him to pick up his father … and discovers that it was his old captain, Tatum (Jack Conley), from the 129 who is too drunk to drive. Tatum recently lost his lieutenant, and Mateo brings him home with him to keep an eye on him, then goes with him to the church service for the firehouse and family. Mateo's months working under the lieutenant meant a lot to him. During the eulogy, Mateo's the one to notice how much Tatum is having trouble remembering his words, and it's more than just due to his grief. He repeats himself, and he can't recall something he's told everyone a million times before. Mateo finishes for him, but when Tatum sits next to him, he asks who died.
As Mateo struggles with whether or not he should tell anyone, he's called to Owen's office to see both his current and former captains. Tatum wants Mateo to take his lieutenant's place. It would be a big promotion and pay-bump. Owen knows it's a big decision, but Mateo doesn't need any time: He says yes. It's not about the money, he insists when Marjan confronts him for being an "abandoner."
It becomes clear that Tatum does need someone to keep an eye on him pretty much as soon as Mateo shows up for his first shift as lieutenant. Tatum asks why he's there, but then says he's joking. Then, he says he's working on quarterly reports, only to have takeout menus in front of him. He hasn't been connecting the dots as fast as he used to, another firefighter admits to Mateo, but he doesn't seem concerned.
It all comes to a head when the 129 is called to a fire, and just after Tatum and Mateo had agreed about the risk of a secondary explosion, the captain is ready to send the 126 in to vent the roof. Mateo speaks up, Tatum denies it, and Owen trusts his former probie. Tatum tells Mateo he'll fire him, but then the explosion they feared comes.
Later at home, Mateo confides in Owen that he thinks Tatum has some sort of dementia. He never wanted to leave the 126, but he wanted to protect Tatum. If he reports it, it'll destroy him. Speaking as his friend, Owen would recommend he turn him in. But speaking as his captain, that's a requirement. Yes, Mateo has his old spot back at the 126.
But doing so isn't a betrayal, as Mateo learns when Tatum finds him at the bar at the end of the episode. He's grateful that Mateo kept him from killing anyone. He turned in his resignation, got full pension and benefits, and is going to see a neurologist. And he gives Mateo his lucky webbing. Making him his lieutenant was the best move he ever made.
Plus, the woman who accidentally ran over her husband who was surprising her by coming home early from retirement in the last episode? On their way home from the hospital, she runs over a man dressed as a knight. Grace Ryder (Sierra McClain), who answers her 9-1-1 call, and the 126 on the scene recognize her.
9-1-1: Lone Star, Mondays, 9/8c, Fox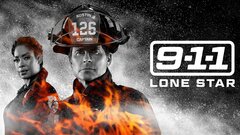 Powered by