What's Next After That 'I Love You'? The 'Upload' Cast Teases Season 2 (VIDEO)
When Upload Season 2 begins (March 11 on Prime Video), Nathan (Robbie Amell) and Nora (Andy Allo), fresh off that "I love you" that couldn't be returned since he froze in the digital afterlife, are still apart. However, that might not be a totally bad thing.
"It's nice to see these two characters figuring out who they are on their own but still not losing that thing between them and trying to find each other again," Amell tells TV Insider. He's rooting for the two to find each other, but first, Nathan must contend with Ingrid (Allegra Edwards), who shocked him by revealing she uploaded for him at the end of Season 1. "The comedic side of things with Allegra is really fun because she's the last person he wants to be stuck with in Lakeview."
But does Ingrid love Nathan? "I think she does, but she loves him in the way she knows how to love, which as we've seen with her family is limited," Edwards explains.
Meanwhile, Nora has a new group of people in her life, one that puts her on "a journey of her getting a different perspective," Allo previews. "She always gets to see the best in people, and perhaps maybe initially she judges them but then she gets to know them. She did that in Season 1 with Nathan, judging him initially and then seeing him in all his beauty."
Watch the video above for more from Amell, Allo, and Edwards, as well as Zainab Johnson, Kevin Bigley, Owen Daniels, Andrea Rosen, and Josh Banday talking about things like Aleesha as a boss, what it's like playing a baby, new relationship dynamics, and more to come in Season 2.
Upload, Season 2 Premiere, Friday, March 11, Prime Video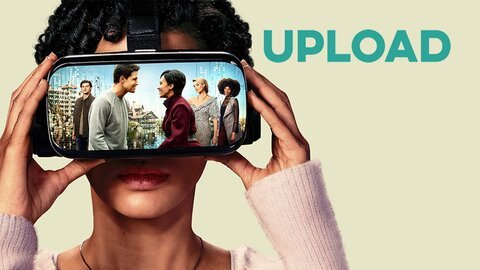 Upload
where to stream
Powered by