'Upload': Nathan & Luke Shoot the Schvitz in Season 2 Sneak Peek (VIDEO)
Upload is back and it comes bearing hot men in towels. Say it with us: Thank you, Upload!
After a lengthy hiatus, the gloriously clever comedy starring Robbie Amell as Nathan Brown, a former bad boy-slash-software developer (they exist?!) whose consciousness was uploaded into a digital afterlife program finally boots up again next week. And while it feels like forever since we saw Nathan, his lovelorn handler Nora (Andy Allo), and the rest of the crew dwelling inside the virtual Lakeview resort, things pick right back up from the season finale. In those last moments, Nathan and Nora's romance was rudely derailed by—among several things—the unexpected arrival of Nathan's spoiled, manipulative girlfriend Ingrid (unrepentant scene stealer Allegra Edwards).
How Ingrid met her maker and managed to reunite with her less-than-thrilled beau will remain behind our spoiler firewall, so suffice it to say that her presence is going to cause quite the quandary for Nathan. Especially since she may or may not have known about her dad's plan to have him killed. It's a messy pairing, for sure, and it's also all the poor guy can do to get some time away from the clingy chaos that is Ingrid. Thankfully, there's a rarely used sweat lodge at Lakeview where Nathan can decompress—or at least try to.
In this exclusive clip, he hears some hard truths about Ingrid's unpleasant vibe from his bro-y buddy Luke (Kevin Bigley), who has not just gotten way more jacked but also delightfully more self-aware in Season 2.
For more on the show's return and why you're about to be very disturbed by robotic babies, we'll have chats with the cast and creator Greg Daniels (Parks & Rec) closer to premiere. Promise!
Upload, Season 2 Premiere, Friday, March 11, Prime Video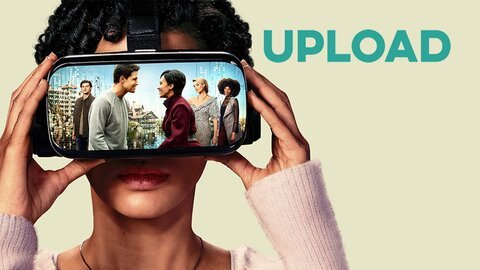 Upload
where to stream
Powered by