'Survivor' Returns: Where Are These 9 Former Villains Now?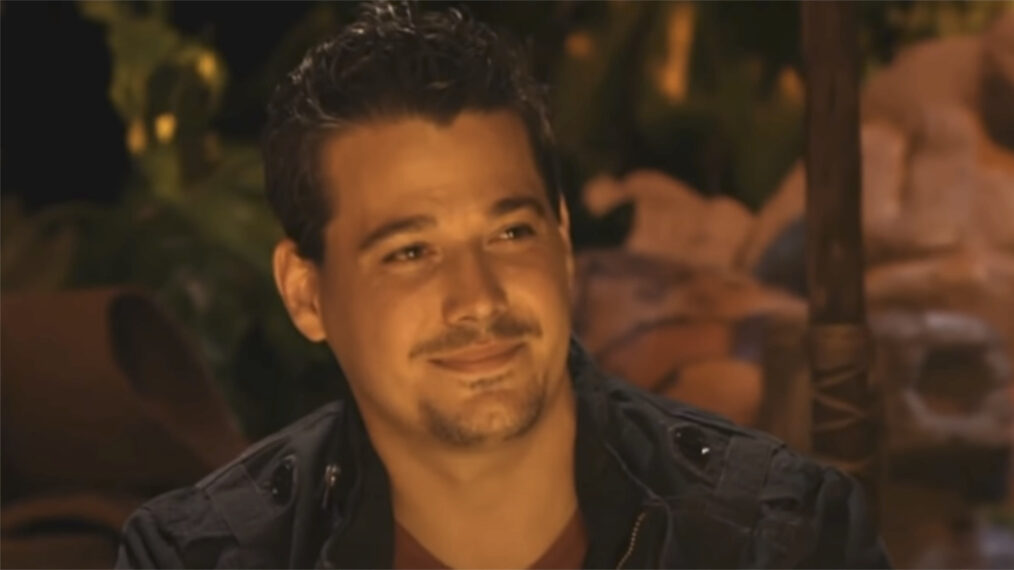 The CBS tribe has spoken, and Survivor is returning to the network for its 42nd season this Wednesday, March 9. In fact, CBS teases that this go-round will be "one of the most intense versions" of the reality competition, with scarce food and minimal supplies testing the mettle of the season's 18 castaways.
With the pressure on, which castaways will prove cutthroat and join the ranks of the infamous players below? We've rounded up updates nine former Survivor stars who are often cited as villains from the show's 21 years on air, including the guy with the dubious surname "Fairplay."
Colton Cumbie
Cumbie gave fans an update on his life in a 2019 Reddit AMA, writing that "the difference in who I am now versus who I was in One World is that I'm someone now who has lived a lot more life, been a lot more places, met a lot more people, suffered a lot more loss, and been shown a lot more love and grace than I had 7.5 years ago."
Part of that loss, we're sorry to report, is the death of his fiancé, Caleb Bankston, who competed alongside him on Survivor: Blood vs. Water. Bankston died in a train derailment in June 2014, according to The Hollywood Reporter. He was 26.
Jonny Fairplay
View this post on Instagram

Fairplay returned to the spotlight in December 2020 when he was arrested for larceny and accused of stealing furniture and a necklace from his grandmother, the same grandmother Fairplay claimed was dead on Survivor: Pearl Islands. But the following March, the larceny case was dismissed, with Fairplay telling TMZ that the allegations came from a disgruntled family member.
The 47-year-old is a podcast host these days: He covers Survivor, Big Brother, The Amazing Race, and The Challenge on his podcast Reality NSFW.
Brandon Hantz
View this post on Instagram

Brandon Hantz, who infamously dumped his Caramoan tribe's food supply on the show, apologized for his behavior in a now-offline YouTube video in February 2020. Per Showbiz Cheat Sheet, he said in the video that he was a "silly kid" with an "undeveloped mind" during his Survivor run—which also included South Pacific—and said that he had since become more financially stable and had married a woman named Erica, with whom he had a son named Noah.
Russell Hantz
Brandon's notorious uncle, who appeared in three American Survivor seasons and one in Australia, now hosts The Russell Hantz Show on YouTube. In one recent 13-minute video, he criticized "the new woke Survivor," calling out host Jeff Probst for no long referring to groups of Survivor contestants as "guys."
"They opened a can of worms," he said. "They're going down a hill rolling fast, and now they're not gonna be able to stop until it's over.… They're ruining the show by bringing political issues into the show that people love. We do not want to see political talk in the shows that we watch on our free time."
Jerri Manthey
View this post on Instagram

Manthey told Entertainment Weekly last year that she left Los Angeles after Survivor: Heroes vs. Villains and moved to Napa Valley, where she worked as the general manager of a winery, the general manager of a restaurant, a wine tour guide, a wine salesperson. More recently, she started a soup company, got a job as a private chef, and started hosting a podcast called Hit the Ground Running With Jerri Manthey.
Rob Mariano
View this post on Instagram

"Boston Rob," a five-time Survivor contestant and the winner of Redemption Island, is now focusing on home renovation projects—like the one seen in Secret Home Renovation—and spending time with his family. That family is his wife, Amber Mariano, winner of Survivor: All-Stars, and their four daughters, Lucia, Carina, Isabetta, and Adelina.
Parvati Shallow
On her website, Shallow—the winner of Survivor: Micronesia and one of the ruthless players of the Villain tribe on Survivor: Heroes vs. Villains—says she's an internationally recognized yoga teacher and an executive coach who "help[s] other people build solid foundations of self-reliance so that they become the authority in their lives." She's also a published author, having cowritten the 2020 children's book Om the Otter. And in 2021, she filed for divorce from Survivor: Samoa alum John Fincher.
Jeff Varner
Varner lost his job from Allen Tate Realtors after he outed Zeke Smith as transgender during an episode of Survivor: Game Changers, but a year later, he told the News & Record that he'd gotten a job as a realtor with Keller Williams Realty. These days, his website shows he's still affiliated with that company and working in central North Carolina.
Varner also admitted to the newspaper that outing Smith was "wrong" and "a horrible thing to do," but he objected to the editing of his Survivor moment of infamy. "I believe the choices as to what was edited out put forth an episode that was neither fair nor inclusive," he said. "What I saw on television in that specific episode was not the true experience I lived."
See Also
The list include a 'Riverdale' actor, a country star, and the showrunner of Amazon's 'The Wheel of Time.'
Tony Vlachos
Vlachos was still a police officer in New Jersey, at last report, though he told Entertainment Tonight in May 2020—after his Winners at War victory made him the show's second two-time winner—that he had also gotten into investment real estate. "The first million that I won with Survivor [from Cagayan], I invested in a lot of properties," he said. "The best thing to do is to pay off those mortgages and be secure."
Survivor, 2-Hour Season 42 Premiere, Wednesday, March 9, 8/7c, CBS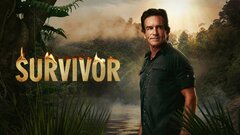 Powered by