'The Dropout': ABC News to Air '20/20′ on Elizabeth Holmes Scandal (VIDEO)
If you need to know more about Elizabeth Holmes after The Dropout premieres on March 3, you're in luck: You'll get that the very next day.
ABC News will air a two-hour 20/20 on her shocking story on Friday, March 4, TV Insider can reveal exclusively, along with the trailer. ABC News correspondent Rebecca Jarvis, who hosted the No. 1 ABC News podcast, The Dropout, on which the Hulu original limited series is based.
As the trailer teases, the 20/20 will cover Holmes' scandal (including the trial and verdict), the hype, the fascination about her, and more. Plus, see Holmes and Amanda Seyfried (who plays her on The Dropout) side-by-side and "the biggest twist of all," Holmes' latest news. Watch it above.
This special two-hour 20/20 event (which will air Friday, March 4 at 9/8c and be available the next day on Hulu) will see Jarvis reporting on the latest chapter in Holmes' downfall and her blood-testing company, Theranos, once valued at $9 billion. In addition to the look at her trial and conviction, it will also explore recent developments in Holmes' life, including her relationship with a wealthy hotel heir and the birth of her first trial. Plus, the 20/20 will look ahead to her former boyfriend and business partner Sunny Balwani's trial. (Holmes accused him of abuse, which he denied.)
Among the interviews in the special are: Vicki Behringer, the courtroom's sketch artist; Mehrl Ellsworth, a patient who received incorrect results from a Theranos lab test and testified; Michael Kew, a juror; Phyllis Gardner, a Stanford professor who crossed paths with Holmes before she started Theranos and was skeptical of her ideas; Blythe Barger, former content producer at Theranos; and lawyers who closely followed the case. The special will also feature a behind-the-scenes look at The Dropout, with interviews with Seyfried and Naveen Andrews (who plays Balwani).
20/20, Friday, March 4, 9/8c, ABC (Streaming, Saturday, March 5, Hulu)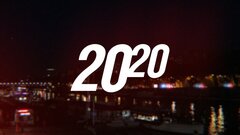 20/20
where to stream
Powered by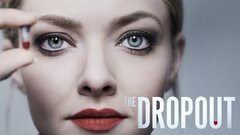 Powered by