'Magnum P.I.': Stephen Hill Talks Fatherhood & Romance for T.C.
Fists often fly when private investigator Thomas Magnum (Jay Hernandez) and his team take down baddies. Their latest case: finding a missing criminal informant. But this week, the Hawaii-set reboot packs an emotional punch as well.
Tough Marine vet and pilot T.C. (Stephen Hill) is ready to become a legal foster father to Cade (Martin Martinez, above, with Hill), the hardworking, abandoned 16-year-old he met earlier this season. T.C. "could just be the guy who swings through with the helicopter when you need him to do something, you know?" Hill says. "I've had so many people raised by foster parents, or that needed a foster parent, tell me how much this story arc is really touching them."
Tonight, T.C. is an endearing "nervous wreck" when he sends Cade off to his first day of 10th grade, Hill previews. Then Detective Katsumoto (Tim Kang) insists they need to make one more effort to find Cade's long-missing mother before the custody can be official. "He's torn in the moment," Hill admits. Yet having been raised by his grandparents after his mother left him, T.C. "puts Cade first" and begins the search.
Regardless of the result, T.C.'s heart will go on: He'll find romance later this season. "I don't know how he pulls it off living in his small trailer," Hill says with a laugh. "Maybe he goes to her house."
Magnum P.I., Fridays, 9/8c, CBS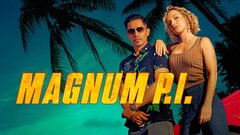 Powered by