Roush Review: 'The Great Indoors', 'Pure Genius' Join CBS Thursday Lineup
Saying that The Great Indoors is CBS's best new comedy of the fall season is what's known in the trade as damning with faint praise. It's like celebrating the fact that within a loaf of stale bread (characterized by the beyond-lazy star vehicles Kevin Can Wait and Man With a Plan) you've found a slice with not much mold on it.
Covering some of the same strained "Gen X"-vs-"Millennial" ground as the current season of Survivor, this workmanlike workplace sitcom at least provides a showcase for the welcome return of Community's Joel McHale and his sardonic snark. In a set-up that feels like a generational (as opposed to gender-based) Last Man Standing, McHale plays Jack, a seasoned adventure/outdoors journalist forced to come in from the field when his magazine goes digital only. His new assignment: overseeing the annoyingly quirky millennial new-media upstarts who consider him "the human version of dial-up."
More Roush Reviews: See What Matt Thinks About Other Shows
Jack sees the broadly drawn 20-somethings in the "digital day-care division" as overly entitled, overly sensitive whiners who can't possibly be serious about work, because they never look up from their screens long enough to experience real life, indoors or outdoors. "Get a podcast when you have something to say!" he yells at Clark (Christopher Mintz-Plasse), the nerdiest of the group, whose subsequent crying fit brings Human Resources and the magazine's legal counsel down on Jack.
Offering a different sort of generation gap is renowned British comedian Stephen Fry, bringing a laid-back urbane cool to the role of the magazine's publisher, reaching for his decanter of Scotch whenever things get heated. And even he's compromised by Indoors' joke-by-number writing, because his winsome daughter (Susannah Fielding) is Jack's immediate supervisor, and it doesn't take a minute before the usual sexual-tension sparks are flying, though without much combustibility or chemistry.
The Great Indoors is passably amusing, even if you can see just about every punch line coming. But more important to its immediate future, by being sandwiched between CBS's two best comedies, The Big Bang Theory and Mom, it may just be the luckiest new sitcom of the season as well.
WHAT'S UP, DOCS?: Hypochondriac alert: If you're so inclined, you could spend all of Thursday night watching doctors on TV, with diminishing results: starting with the oversexed veterans of ABC's enduringly popular Grey's Anatomy (8/7c), followed by the generic Dick Wolf-ian antics of NBC's Chicago Med (9/8c), topped by the sleepy nightcap of CBS's new Pure Genius (10/9c).
The latter is set in a high-tech Shangri-La medical complex called Bunker Hill, which looks like a spa but is in reality a laboratory for medical innovation, complete with one of those magical info-walls so prevalent on the network's many procedurals. The operation is funded by Bill Gates-like tech mogul James Bell (the bland Augustus Prew), whose motives are high-minded but perhaps not altogether altruistic. And beware anyone who announces, "Welcome to the revolution," because if you have to call attention to it, chances are they're still hewing pretty close to the formula of every other hospital drama you've ever seen.
While Bell has assembled an admirably diverse ensemble of cutting-edge doctors, though no one breaks out the way Bailey or Yang did in Grey's early days, Genius succumbs to CBS's white-men-will-guide-us trend of vanilla casting in its leads, pairing Prew with the monotonal Dermot Mulroney as his initially reluctant new chief of staff. The cases tend toward the extreme and the procedures are appropriately risky, but Bell's insistence that "I didn't build this hospital to deliver bad news" results in an antiseptic and unconvincing tone that's the opposite of riveting.
At this point, it would take a true genius to revolutionize and refresh TV's medical genre, and this flat-lining series couldn't fall farther from that mark.
The Great Indoors, Series premiere, Thursday, Oct. 27, 8:30/7:30c, CBS
Pure Genius, Series premiere, Thursday, Oct. 27, 10/9c, CBS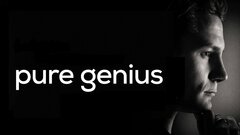 Powered by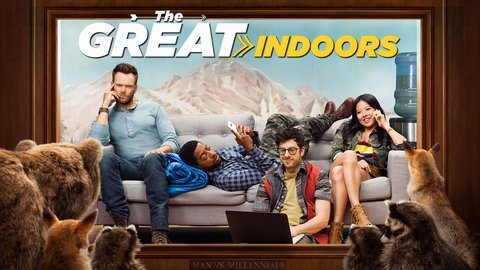 Powered by