Series Premiere:
Doogie Kamealoha, M.D.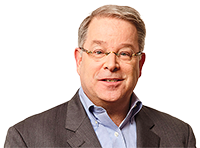 Matt Roush says...
Could pop-culture lightning strike twice? It's hard to believe that 30 years have passed since Doogie Howser, M.D. made Neil Patrick Harris a child star as the medical prodigy. The "Doogie" moniker has since become such a cultural touchstone that it's now being applied to bright 16-year-old Lahela Kamealoha, a precocious medical student in Hawaii whose coming-of-age as a physician and an adolescent is the basis of this not-quite-remake. Lahela "Doogie" is played by Andi Mack star Peyton Elizabeth Lee, securing her status among the Disney child-star firmament, and her parents are played by Kathleen Rose Perkins (Big Shot), as a mom who's also a doctor and Doogie's hospital supervisor, and Jason Scott Lee (Mowgli in the live-action The Jungle Book) as her doting dad.
Where to Stream
2021
Series
1 Season
Powered by
News about


Doogie Kamealoha, M.D.