'Upload': 7 Things We'd Like to See Happen in Season 2 (PHOTOS)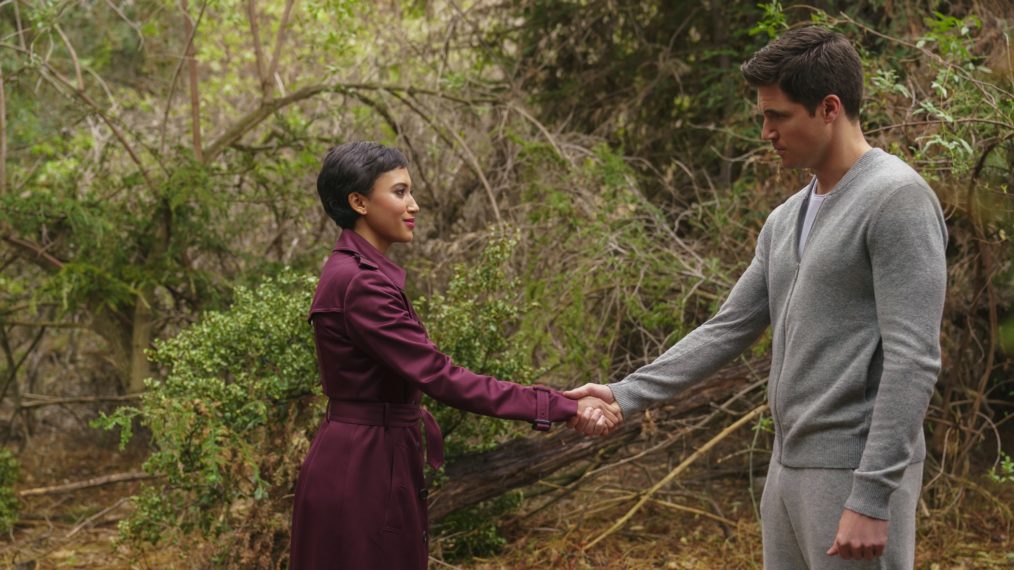 [Warning: The below contains MAJOR spoilers for Season 1 of Upload.]
Amazon's new comedy Upload reimagines the after-life as a virtual paradise for the dying to upload themselves into rather than face the unknown.
When Robbie Amell's character Nathan is left to make the difficult decision for himself after a freak accident, he's pressured by his pushy girlfriend Ingrid (Allegra Edwards) to upload himself to Lake View, a digital after-life location her family has bought into. Once there, he meets his "angel" Nora (Andy Allo), a customer service rep who works for Lake View's blanket company Horizon and is assigned to acclimate him to the digital world.
A living woman, Nora is conflicted when she begins to have feelings for Nathan who will never exist in the real world, and for viewers of the series, things take a twisty turn in the season's final moments when Ingrid shows up at Lake View with some interesting news. For a show whose path was paved by the likes of The Good Place, this quirky comedy from Greg Daniels (The Office, Parks and Recreation) gives its own unique take on life after death.
Below, we're breaking down a few things we'd like to see when the series returns for Season 2, as it was renewed one week after its Prime Video debut.
Upload, Season 1, Streaming now, Amazon Prime Video