Inside the Making of Tom Clancy's 'Without Remorse' With Michael B. Jordan
Beware the man with nothing left to lose. Tom Clancy's Without Remorse, a movie inspired by the late author's 1993 novel, tells the origin story of soldier turned CIA operative John Clark. Michael B. Jordan (Black Panther) plays patriotic Navy SEAL John Kelly, who's eventually forced to change his identity. "John is loyal and loving to his country, [but begins to] realize he's been betrayed on many levels," teases Jordan.
The action opens explosively when Sr. Chief Kelly's SEAL team arrives in the Middle East to extract a CIA agent ostensibly held hostage by the Syrian army. What they find instead are Russian soldiers, whom the SEALS kill.
See Also
The BBC terrorist thriller is about 'how well-meaning actions lead to unintended consequences and tragedy,' says EP Nicholas Brown.
Months later, the Russians retaliate in the United States, executing members of the unit — and Kelly's pregnant wife, Pam (Lauren London). Grief sends the soldier on a risky rogue mission: "He wants revenge," says Jordan. Before long, Kelly finds himself in the middle of a twisty, high-level conspiracy, his idealism in tatters.
The thrilling story, which actor-producer Jordan calls an updated "fresh take" on the Vietnam War–set book, is just the first he and the director, Stefano Sollima (Gomorrah), hope to tell about Kelly/Clark.
A crossover with Tom Clancy's Jack Ryan — the hit Prime Video series starring John Krasinski as another Clancy hero, who knew Clark in the books — isn't out of the question either. "We haven't had time to sit down and look at the chessboard yet," Jordan says. "But honestly, the possibilities are endless."
In the meantime, Jordan and Sollima break down pivotal scenes and share with TV Guide Magazine secrets about making Without Remorse.
Tom Clancy's Without Remorse, Movie Premiere, Friday, April 30, Prime Video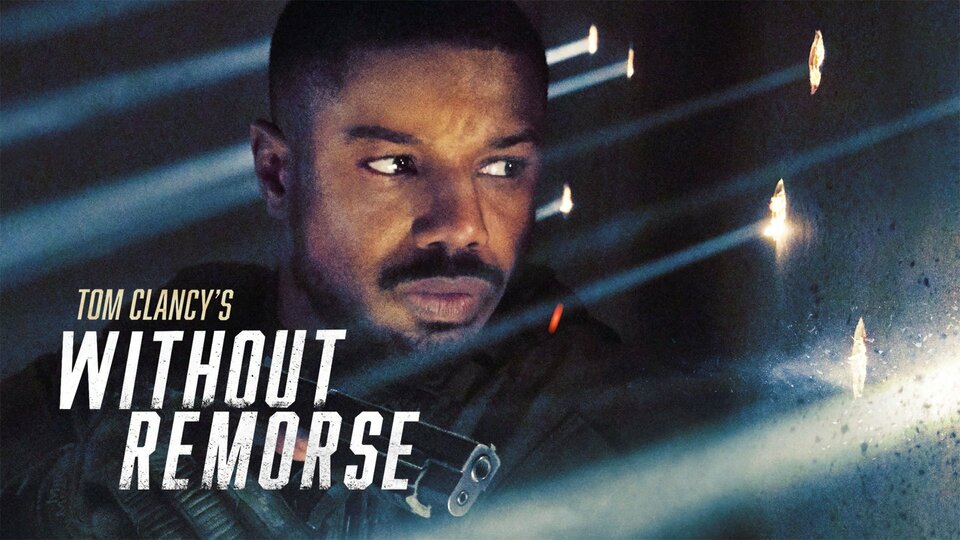 Powered by