Where 'The Boys' Characters Pick Up in Season 2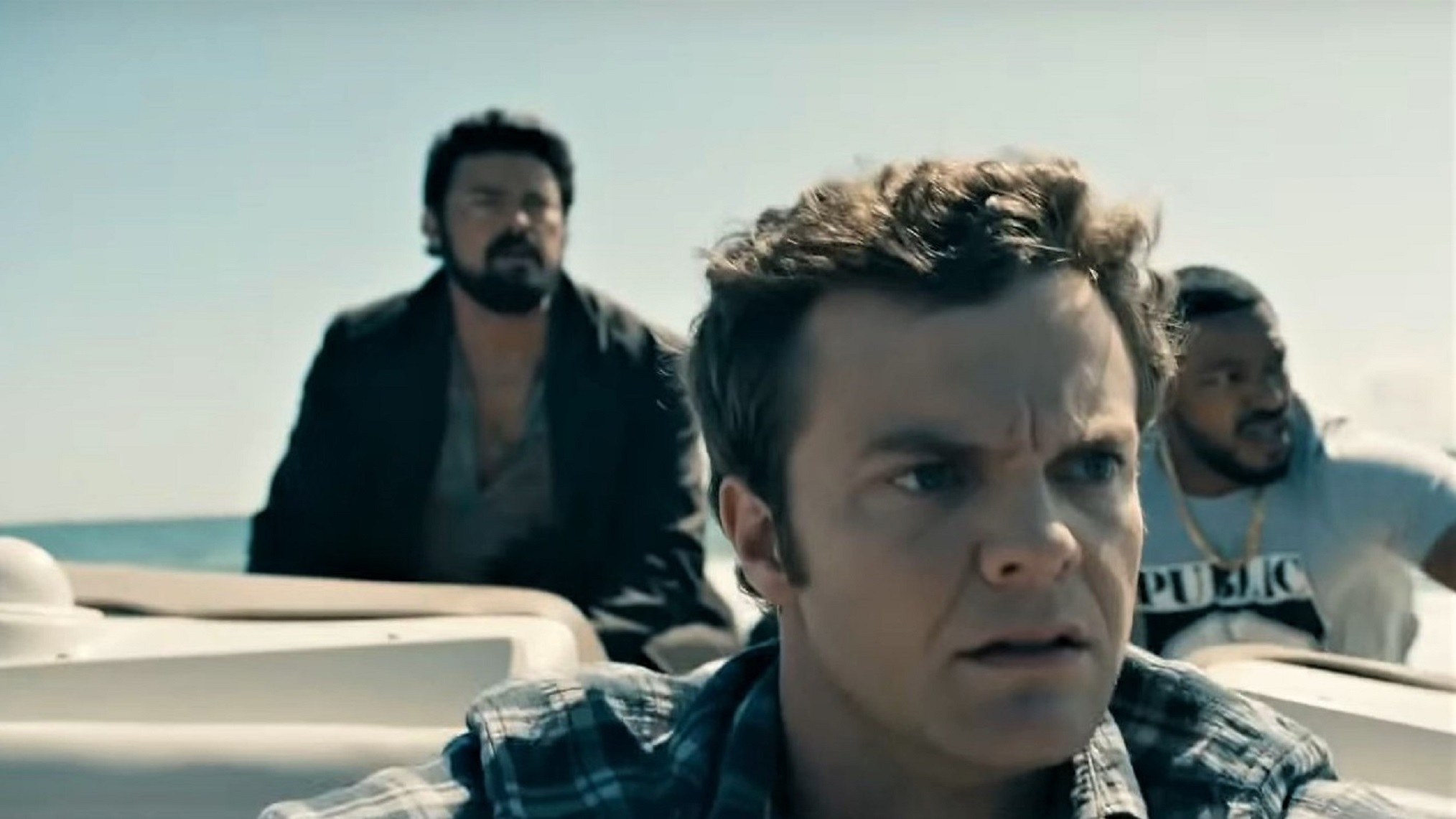 The Boys cast and creator got together virtually with moderator Aisha Tyler for [email protected] to discuss the show's highly anticipated second season .
During their panel discussion, plenty of secrets about what's to come were revealed, including where the characters are when the story picks up and where things are heading. Set in a world where Superheroes ("Supes") are real, The Boys follows a group of vigilantes hell-bent on keeping those with extra abilities in line. Among the panel participants were executive producer Eric Kripke and stars Karl Urban, Jack Quaid, Antony Starr, Erin Moriarty, Jessie T. Usher, Laz Alonso, Chace Crawford, Tomer Capon, Karen Fukuhara and newbie Aya Cash.
"It's a lot more intense," Kripke said of Season 2 during the chat. "Everyone's in a really tight spot. The Boys are wanted fugitives coming off of last season … they're hunted. They're basically totally screwed and they're doing their best to fight back at Vought however they can."
Vought's the conglomerate which oversees Supes including the Seven (think of a satirized version of Marvel's The Avengers). When Season 2 picks up, baddie in disguise Homelander (Antony Starr) takes his spot at the helm after the group's manager Madelyn Stillwell (Elisabeth Shue) was murdered in Season 1 (by him, no less). "He's increasingly out of control," Kripke says of the lethal Supe. "He's making Vought a scarier place."
"Starlight is trapped in this nightmare." Kripke says of Homelander.
"We try to make it kind of a commentary on the up-to-the-minute world we're living in," Kripke shared of the topics The Boys tackles. While in Season 1 viewers witnessed the effects of movements like #MeToo and #TimesUp — especially in Starlight's (Moriarty) story — the latest chapter will touch on even more topical concepts. Kripke teased that Season 2 would go after white supremacy, white nationalism and systemic racism. What form those will take remains to be seen until the premiere.
One thing is for sure though … things are getting bloodier and more practical. During the presentations, viewers were treated to a new clip that saw Billy Butcher (Urban) at the head of a speedboat as he raced against the Deep (Crawford) who was riding a whale. Using the creature as a blockade of sorts, Butcher decided the best way to get past the aquatic giant was to go through it, as the boat sailed into the whale's belly, impaling the animal in a bloody mess.
"I think hands down, that's one of the weirdest thing we've done in our careers," Urban joked about the scene which he revealed was done practically with the assistance of a fake whale. "They built a huge prosthetic whale … it was a pretty surreal experience."
The stunts were also real, too, because Urban also shared that "we were in the water," hinting that the cast were involved in the filming as opposed to a stunt crew. "What showrunner would ever let their cast … get in a dangerous situation?" Urban questioned jokingly. Kripke added that the whale scene, "was so expensive too" and "not just a CG effect."
Below, we're breaking down the Season 2 revelations including unusual character pairings, struggles the Boys and Supes will experience and more.
The Boys, Season 2 Premiere, Friday, September 4, Amazon Prime Video