'The Alienist: Angel of Darkness': How Budapest & a Backlot Turned Into 1890s NYC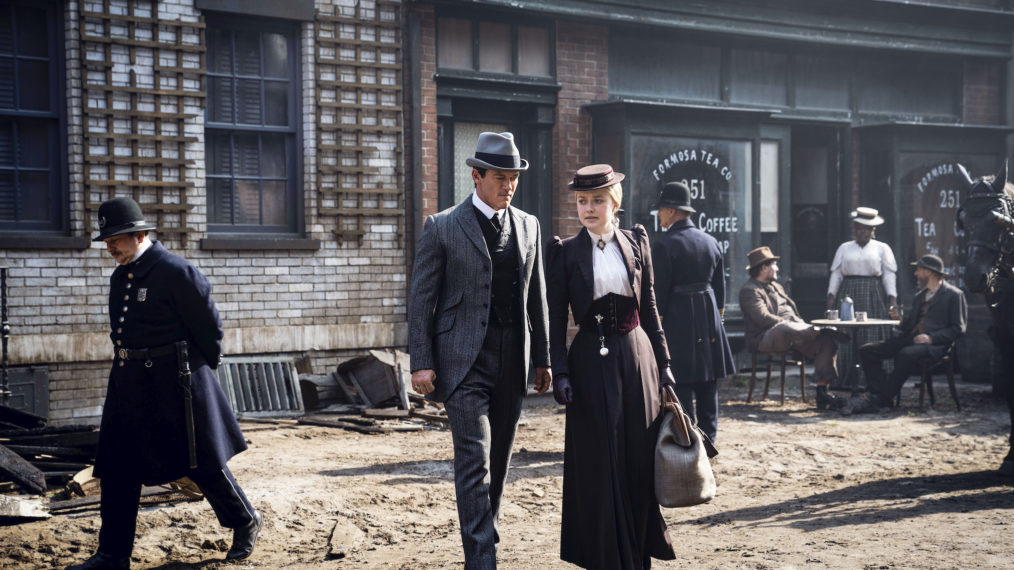 Besides being a chilling murder mystery about the search for a baby killer, The Alienist: Angel of Darkness — the second series based on Caleb Carr's 1890's serial killer novels (Sundays, 9/8c, TNT) — is worth viewing for its atmospheric recreation of 1890s New York City aka The Gilded Age. Who knew that the rich had cobblestoned streets while much of the city still had manure-covered dirt roads, or that much of the Manhattan's West Side was no place for proper ladies?
TV Insider spoke with production designer Ruth Ammon (Heroes), who's responsible for the "overall look and visual arc of the season," about how she and her international art team turned Budapest into vintage NYC, while having to do serious modifications to Season 1's backlot because Angel of Darkness covered so much more of the city landscape. One example: Private eye Sara Howard's (Dakota Fanning) horse and buggy race through many of the city's neighborhoods in the first episode was shot on the show's "quite small backlot."
"For that scene, the team "had to keep redressing sets to look like different neighborhoods and create streets that were mostly pedestrian, had carriages or [in poorer areas] were full of wagons," Ammon says. They had to work hard to "create a scary Gothic feeling in broad daylight shoots rather than last season's night scenario."
Below, Ammon describes some of her designs for both indoor and outdoor shooting, along with concept sketches (have done by Pixoloid Studios's artists in Budapest) and photos from the finished series.
The Alienist: Angel of Darkness, Sundays, 9/8c, TNT