Is This the First Look at 'The 100' Grieving That Major Death? (PHOTOS)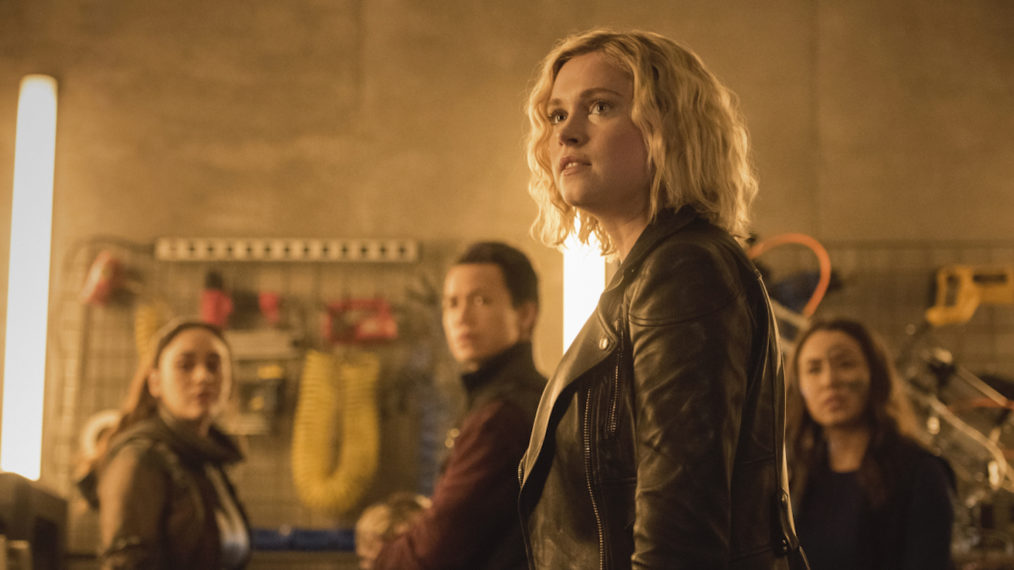 Right now, only one person knows about that major character death that happened at the end of the latest episode of The 100: the person who pulled the trigger.
But that is going to have to change — unless Clarke (Eliza Taylor) keeps it to herself — when she reunites with the rest of her friends on the other side of that portal, including Bellamy's (Bob Morley) sister Octavia (Marie Avgeropoulos) and girlfriend Echo (Tasya Teles). (Though considering Bellamy turned on them all due to his beliefs in his final episodes, which did lead to his death, maybe ex-girlfriend is the right term?) The CW has released the first images from the next episode, "A Sort of Homecoming," and they do seem to show a few characters grieving, though they could simply be coming to terms with their situation. After all, as the promo (below) reveals, they've found themselves in a very familiar place.
The logline for the episode, directed by Jessica Harmon (who plays Niylah) doesn't exactly offer any hints ("Clarke and her friends reckon with all that has happened only to find an unexpected threat looming") since there's quite a bit going on. Scroll down to see the photos and see if you can guess what may be coming after Bellamy's death.
The 100, Wednesdays, 8/7c, The CW