'Stranger Things' Season 3 Trailer: 'We're Not Kids Anymore' (VIDEO)
Who's ready to get the bejesus scared out of them this Fourth of July?! Stranger Things 3 is almost here, and Netflix just dropped an extended first look and some very telling photos…
The nearly three-minute trailer opens with a spooked Dustin (Gaten Matarazzo) watching his robots (including a very cute R2-D2) travel as a pack into his living room entirely on their own. Luckily, it's just his pals — specifically, Eleven (Millie Bobby Brown) using her telekinesis to move the toys so the crew can surprise him with a "Welcome Home Dustin!" poster. Of course, he doesn't react so well — don't they know you shouldn't surprise people who have gone through multiple traumatic experiences?
Cue The Who's "Baba O'Riley" to signify that the gang is all grown up. "We're not kids anymore," Mike (Finn Wolfhard) says in a shockingly deeper voice. If that's not already clear, we pan to Eleven (with longer hair now) and Max (Sadie Sink) reading teen mags and dancing to music. But Will (Noah Schnapp) looks troubled by the group growing up and apart. At least the Steve (Joe Keery) and Dustin friendship seems to be intact!
Also, the group is building some sort of apparatus in a field while a nervous-looking Nancy (Natalia Dyer) and Jonathan (Charlie Heaton) sit in the waiting room of The Hawkins Post, likely the aftermath of them whistle-blowing the Hawkins Lab to that reporter last season. Plus, don't think the evil Billy (Dacre Montgomery) is going away anytime soon as he saunters around menacingly as a lifeguard at the public pool. And you can't forget the lovelorn Hopper (David Harbour) and Joyce (Winona Ryder), who are shown eating dinner — separately and alone.
See Also
Plus, she talks re-teaming with 'Mad Men' collaborator Matt Weiner.
And that's just the beginning! S**t really hits the fan with some sort of town protest, violent face-offs at the July 4 carnival and at the mall, and Eleven continues to to explore her powers. Plus, fireworks, rats, a psychotic-looking Jake Busey, and of course, more monsters! Check out the full trailer below and click through the gallery above for some revealing sneak peek photos!
Stranger Things, Season 3 Premiere, Thursday, July 4, Netflix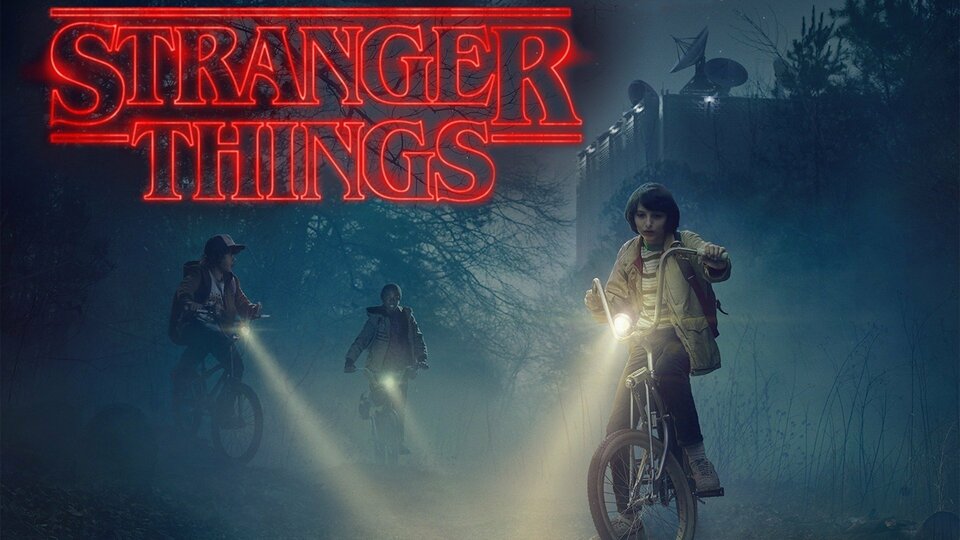 Powered by